The cultivation of the caffeine-rich Guarana plant has been popular in the Amazon rainforest ever since records began.  Many native tribes in these South American countries have used Guarana for its stimulating effects and possible health benefits for millennia. 
Energy-boosting, weight loss, and burning fat are all associated with this plant.  Exactly why the Gold Vida Burn Boost Supplement has chosen this as one of its main ingredients.  
Guarana has been used to create aphrodisiac tonics for centuries.  Its popularity has only continued to grow ever since this was made into a soda drink in Brazil just over 100 years ago.  
In fact, many energy drinks including Red Bull, Monster, and Rockstar are seemingly based on this Brazilian drink.
And this does beg the question… of how these energy drinks can be so unhealthy even though these are drinks that all contain Guarana Seed extract… 
Possibly other ingredients such as aspartame and acesulfame k may be the issue here but there is no denying the high levels of caffeine in Guarana is a very strong basis for these drinks but…
Can Guarana Really Help You Lose Weight?
As many seek the perfect remedy to help lose weight and boost their metabolism Guarana (and what's inside this tropical plant) is believed to be very special.  Its high content of stimulants such as caffeine, theobromine, and theophylline are all known to boost energy – this much is clear.   
However, as well as this inside Guarana is antioxidants, such as tannins, saponins, and catechins.  All of these can help with weight loss because of their anti-inflammatory effects.
In fact, a study on Catechins, and their effects on body fat and LDL cholesterol is what led Matt Stirling, a nutrition expert and specialist personal trainer, from Ontario, Canada, to the creation of the Gold Vida Burn Boost Supplement.  [R]
Guarana is not the only ingredient that completes this weight loss blend but it's definitely very significant as you will maybe soon see.  So if you are after something new to try to help with boosting metabolism and fat loss this review might be something that can help.
Please keep reading to see what this supplement is all about and to see if this is something that can really help with your body weight and health issues.
Now, without further ado here is my…
---
Gold Vida Burn Boost Supplement Review (2023) –
Does This Guarana Seed Extract Supplement Really Work?
---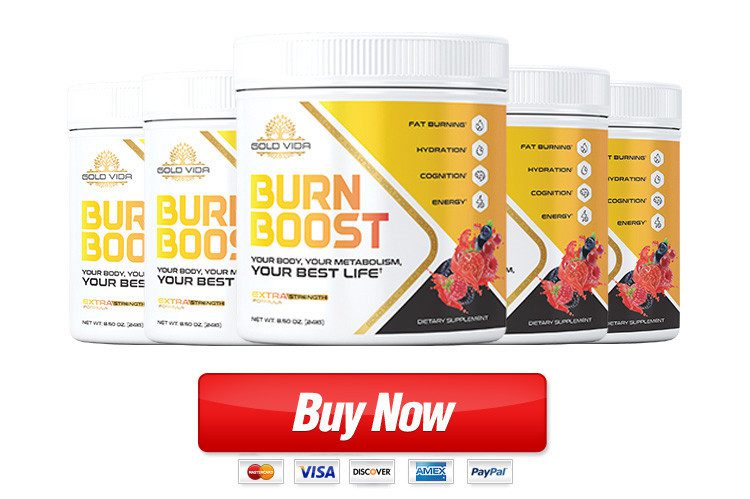 Product Name:  Burn Boost
Company:  Gold Vida
Based In:  Ontario, Canada
Owner:  Matt Stirling 
Website: 
The Good:  Legit Company and Owner 
The Bad:  Only offers 60 Days Money Back Guarantee
Do I Recommend:  No but only because I can think of something better and I don't like the refund policy.
[Check Out This Product Instead]
Rating:   3.25 Out of 5 Stars
FTC Disclosure:  
Please note that this post contains affiliate links.  This means that some links within this post if they lead to you making a purchase then I may receive a commission.  The price you pay will not be affected.  Please do not let this put you off.  Simply this is just a way to keep me topped up with coffee whilst I write these posts ☕
Please note that not every product I review I recommend and If I can suggest something better then I definitely will.
Any questions please feel free to contact me at chivs86@dynamicideas4life.com
Medical Disclaimer:
---

Now, let's get started, shall we?
---
Who Are Gold Vida?
---
Firstly,  Gold Vida is a Candian-based weight loss supplement company that also makes Carbofix and Metabolofix.  They are owned by Matt Stirling who is a qualified personal trainer and health researcher.
Gold Vidas's address is 2283 Yellowbirch Way, London, ON, Canada,  N6G ON3
Their website if you check it out is very limited which is maybe something that could be better.
They only have 4 pages, which include the Home Page, Terms of Use | Disclaimers | Privacy Policy.   
Perhaps this will be updated in the future but for now, this is all that is available.
Although, actually there is a lot more of an online presence for Matt Stirling the owner.  If you compare other similar supplements this does give the Gold Vida Burn Boost Supplement for weight loss some credibility.
So, just to share some information about Matt…
---
About Matt Stirling Fitness
---
According to his own Youtube channel, Matt Stirling is a 3-Time World Bodybuilding Champion, WBFF Pro, and Musclemania Pro.  He has worked in the bodybuilding and fitness industry for almost 20 years as a Personal Trainer, Fitness Consultant, Gym manager, and Owner at Performance Fitness & Training and Chatham CrossFit.
Over the course of 15+ years, Stirling has competed in 15 bodybuilding shows – won 8 of them (Including 3 world titles), logged over 12,000 hrs of PT, owned 2 gyms, and been featured with companies like MuscleTech and BlueStar Nutraceuticals).
Possibly, his inspiration for getting into the dietary supplement business (I would guess) but yes Matt is apparently very well known for his unorthodox methods of helping his clients with their health problems.  Including recommending tropical remedies from South America (as I soon will share).
Many of Matt's average clients he trains aren't your typical bodybuilders, and generally, he just loves helping others achieve their goals.  As he states he is more focused on his time as a stay-at-home dad to his young children.   
You got to respect this man for this of course but then how about the Gold Vida Burn Boost Supplement for weight loss?
Does it really work?  Let's find out a bit more, shall we?  So…
---
What Is Gold Vida Burn Boost?
---
Notably, this is just one of 3 different products made by Gold Vida.  Alongside Burn Boost there is Metabolofix and CarboFix, which is a carbohydrate management supplement for Glucose support.  
Interestingly Stirling claims that the Carbofix formula was inspired by his Wife's Grandmother in Ecuador.  A South American country and one that interestingly grows wild Guarana.
Stirling mentions the Amazon Rainforest which Ecuador is a part of – this of course must have a ton of natural remedies growing everywhere.  The vast amount of wildlife that thrives here really says so much. 
Although, the Gold Vida Burn Boost Supplement is not just made with Guarana but also with B-Vitamins, a blend of Amino Acids, and several other ingredients such as nootropics, which really help make this formula complete.  
On its label, it lists a Recovery Blend (with Nootropics), an Energy Boosting Blend (with Amino Acids), and a Hydration Blend with Coconut Water powder and Himalayan Pink Salt.   I will share the ingredients label below;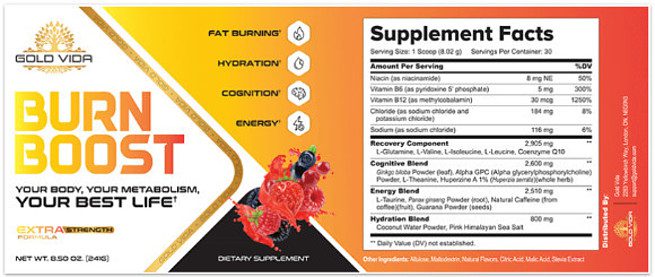 Not sure how well you can read this all but besides the B vitamins and amino acids you get – of course, Guarana Seed Extract, you have Panax Ginseng, Gingkoa Bilboa, and Coconut Milk powder.
I find this interesting as Matt's story about coming up with the Carbofix formula after a trip to Ecuador to visit his wife's Grandmother does seem to have some credence here.
Matt actually states the 3 main ingredients in this blend are Guarana, Glutamate, and Coconut Milk.  Glutamate is an amino acid but Guarana and Green Coconuts are both found in Ecuador.
Also, Panax Ginseng and Ginko Bilboa (I think) are also both found in the Ecuadorian rainforests.
So, I think Matt Stirling's story checks out but judge for yourself [Read More Here]
He does say that this formula works with just 10 seconds a day to swallow 2 pills and that this can help you lose 211 calories of fat every single day.
The average person they say burns 1800 calories a day so I would guess this is on top of that.  If you can burn an extra 210 calories a day this would definitely add up quite significantly over a few months.
I did wonder about this but it doesn't actually sound too unrealistic.  Especially when you consider…
---
What Are Gold Vida Burn Boost Ingredients?
---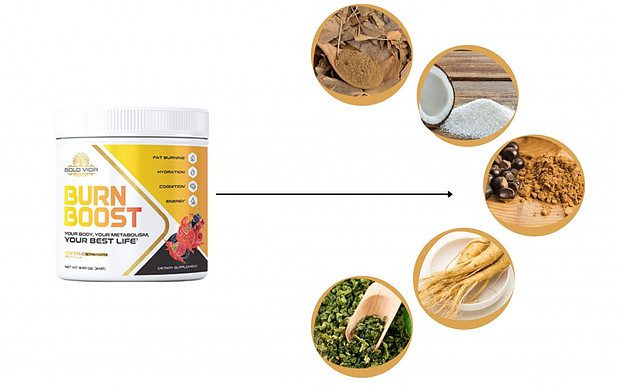 Just to expand on this a bit further below is everything listed on the Gold Vida Burn Boost Supplement label.  I shared this in the section above (the ingredients label) but just so you can understand a bit more.  
Gold Vida Burn Boost consists of 5 blends and around 20 ingredients that all work in different ways.  
Below I will share the full list and I will try to share a bit more after this.  Let's begin with the…
---
i.)  B-Vitamins and Minerals
---
Niacin (Vitamin B3) 8mg
Folate (Vitamin B6) 5g
Cobalamin (Vitamin B12) 30mcg
Chloride (as Sodium and Potassium Chloride) 184mg
Sodium Chloride 116mg
Notes:
The inclusion of Vitamins B3, B6 and B12 could be for several reasons.  Brain function, blood flow and converting food into energy are all possible benefits.  Although what I suspect is that these are added to help normalize the appetite. 
Sodium Chloride is another ingredient quite often found in weight loss supplements and this is possibly added to increase energy expenditure.  Also,  Himalayan Pink Salt is a part of this product's hydration blend but salt in general if in the right does can be very good for you. 
---
ii.)  Recovery Blend (Amino Acids and Enzymes) 2.905 mg
---
L-Glutamate
L-Valine
L-Isoleucine
L-Leucine
Coenzyme Q10
Notes:
When it comes to the metabolization of stored fat in the body amino acids and enzymes are very important.  Amino acids are the building blocks of protein.  We need amino acids to build muscles for instance and enzymes we need to burn carbs and proteins.  Triglycerides are what make up stored fat in our adipose tissues and it is this metabolism that helps us lose weight.
I hope I have explained this well enough.  If I haven't please read more here<<< or find out more below.  So next you have the…
---
iii.)  The Cognitive (Nootropics) Blend 2.600 mg
---
Ginko Bilboa Powder (leaf),
Alpha GPC Powder,
L-Theanine,
Huperzine A 1% Whole Herb
Notes:
Brain chemistry in relation to weight loss is very interesting.  Of course, there are things like leptin and ghrelin signals that control our appetite.  In fact, other hormones created in the brain such as dopamine and serotonin can benefit how active we are but generally speaking if we take care of our brain it will look after the body. 
Just feeling more alert and focused can really make the difference and nootropic ingredients such as the four above are no doubt added for this very reason.
Also, improvement of cognitive function goes hand in hand with the next blend;
---
The Burn Boost Energy Blend (2.550 mg)
---
L-Taurine
Panax Ginseng
Natural Caffeine (from Coffee)
Guarana Seed Extract
Notes:
Most of the basis for the Gold Vida Burn Boost Weight Loss blend is the power of Catechins within Guarana.  Cocoa, Coffee and Green Tea all work in similar ways.  Guarana is actually known as a kind of cocoa or cacao.   Many weight loss products now utilise these elements nowadays.  Not just because of the anti-inflammatory and anti-oxidants but also because of their magnesium content which is a very essential electrolyte for good health.  [R]
---
Hydration Blend  (800 mg)
---
Coconut Milk Powder
Himalayan Pink Sea Salt
Notes:  
Matt Stirling actually lists Coconut powder very high up on his list of ingredients that really pack a punch within this formula.  Green Coconuts are native to the Amazon and actually, they are a source of MCT (Medium Chain Triglycerides).  Which can really help burn stubborn stored fat by finally helping to convert this into resourceful energy.
I don't know so much about Himalayan Pink Salt except it is abundant with different minerals.  Shilajit aka rock sweat is kind of similar because this is salt that is formed after a long trip down from the mountains picking up an abundance of nutrients and minerals along the way.
Stirling certainly knows his stuff but perhaps the question is how well this works on a person to person basis?
---
How Does Gold Vida Burn Boost Work?
---
According to Matt, the key to weight loss is not any strict diets, skipping meals or gruelling exercise programs but rather tricking the brain into burning more calories.  
In my recent review post for  "PT Trim Purple Tea", this actually led me to research something called the Weight Loss SetPoint.  It means that if you are overweight your Brain has programmed your body to be a certain size and if you lose weight it will act in ways to get you back to this programmed size afterwards.  
It's kind of a survival mechanism that is out of control and there are studies that show this is really the case. [R] [R] [R]
So Matt Stirling is quite correct with this logic it certainly appears so.  You must trick your brain to lose more calories to lose weight.  What he calls this process is lipolysis – and this is a LEGIT terminology [See the video below]  
Gold Vida Burn Boost Supplement is designed to trigger this.  Turning stored unhealthy white fat into healthy brown fat.  
A natural way to boost the metabolism and burn extra calories.  By this logic, the body can not help itself but burn more fat into energy.  Something which apparently is helped along by the different proprietary blends inside Gold Vida Burn Boost which all work together to fix natural problems such as the fat-burning switch that is responsible for lipolysis.
Actually, Matt explains this very well [Here] and I must admit I like the fact that a lot of this information seems to check out.
I don't like this product's refund policy but from reading this sales page for the Gold Vida Burn Boost Supplement for weight loss I do feel this is maybe the most legit new product I've seen for a while now.
In fact, even Carbofix which I wrote a not so positive review for I am starting to have second thoughts that it might be OK. 
I wrote a quite scathing review for Carbofix, Matt Stirling's other supplement but I am feeling more trustworthy towards him I think now.  His development of the Gold Vida brand is pretty admirable – not sure how great these products work from person to person but I'd definitely be willing to try based on what I now know.
---
Who Is Gold Vida Burn Boost For?
---
On the sales page, it says that Gold Vida Burn Boost works best for those in the age group of 40 to 80+ years old that want to lose their belly fat.  Of course, anyone over 18 with obesity or metabolic syndrome should benefit from this formula as well (I would assume) but this certainly seems like the target audience is Men and Women over 40 years old.
I can not actually 100% back this up.   Perhaps this is because people of this age are more prone to metabolic issues but it looks to me for anyone with bodyweight issues the Gold Vida Burn Boost Weight Loss Formula might just be for you… 
Although Matt Stirling does identify certain areas this might be of particular benefit to…
i.)  If you have 10 or more pounds of stubborn belly fat…
ii.)  Cellulite on your butt or thighs that's been there for over a month…
iii.) Fatigue, or constantly feeling tired…
iv.)  Cravings and hunger that never seem to go away…
v.)  Jiggly fat covering your hips, thighs and butt…
Or vi)  if it's just really hard to lose more than 10 pounds.
All 6 of these points I've copied straight from the Gold Vida Burn Boost sales page.  
My personal opinion is this would be something for anyone looking to try a nutritional supplement to improve their overall health and especially if there looking to lose weight.   I can't really comment too much on how this compares to other products but for me, this is what I think is good about it.
---
Is Gold Vida Legit?
---
This is my second review now for a Gold Vida product after Carbofix.  I never really had much faith in that product when I wrote that review.  To be honest I never actually tried it but now I am seeing that the owner Matt Stirling has followed up with more products this makes me feel a bit more confident about this brand.
I mean sure, if Matt Stirling is endorsing these products alongside his existing business then he wouldn't really want all the bad PR that comes with selling crappy products.  Maybe he just endorses this brand for $$$ I don't know but either way, I doubt he would jeopardise his personal training business by trying to rip people off with products that don't work.
Also, I see as well that the company is following up with complaints on BBB.org.  It is not good they are getting complaints I know but to be fair in this line of business it is to be expected.  The fact they are resolving people's issues is good business in my opinion.  This is a good sign that the company is indeed legit.  Plus…
Matt Stirling you have to admit must be confident in the quality of this product to put his face behind it as he has.  
Seriously I have lost count of products I've reviewed similar to this and the big difference is they don't have someone that you can prove is the real deal like Matt to back up the product claims    This is more LEGIT than most of them I think.
However,
---
What Are The Pros and Cons?
---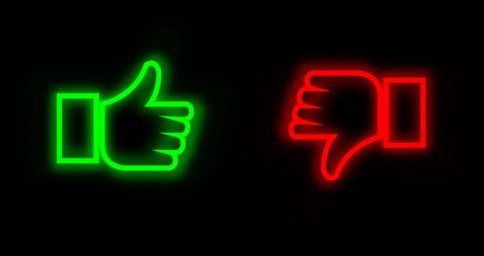 ---
The Pros
---
Probably the first thing to note about Gold Vida Burn Boosts pros is that it is FDA Approved.   It is manufactured in a CGMP facility, Third Party Tested, Clinically validated by research-based doses and…
It contains no fillers… No artificial sweeteners or chemicals… And no additives.
Plus it is 100% plant-based so is suitable for vegans.
Besides this, the other thing is Gold Vida seems to be very good at responding to customer issues on BBB.org.  Many supplement companies just ignore these messages so this is good.   They definitely care about their customers and reputation.
The fact that this product is properly branded is a good sign as well.  Many weight loss supplements appear to just be one-off products with no branding other than a product name.  Many products I have reviewed are prime examples of this.  Leptitox, Biofit and Resurge are just a few.  
It would appear that many of these products would rather just rebrand every couple of months, and just let people think what they will. 
Also, Matt Stirling is definitely real.  He is on Youtube, has a Facebook page for his business [Matt Stirling Fitness] and he personally can easily be contacted.
---
The Cons
---
One of the biggest cons about Gold Vida Burn Boost is that it only offers a 60 Day Money Back Guarantee.  This is not good because 60 Days may not be enough time to determine if this product actually works.  As results vary depending on the person this is definitely a con.
In my experience, you need a bit longer, and really something that makes the claims that burn boost does should offer a bit more assurance than it does with its refund policy.
Also, according to some reviews people have experienced issues at checkout.  Some people are charged more than once for their orders.  Others that have tried to claim back their money have also had issues but generally, Gold Vida is quite good here.  They will refund you if you speak to them and sometimes even after 60 days within reason.
However, another con is Gold Vida's actual website is very minimal.  This would give them a lot more merit if they updated this and another thing is Gold Vida as a Business is not BBB.org accredited.
---
Do I Recommend?
---
All things considered, I would not recommend Burn Boost over my pick HFL Solutions Lean Optimizer.  This is a much better product in my opinion based on price, and a money-back guarantee, and has a lot better reputation based on its reviews and company background.
The Gold Vida Burn Boost Supplement could be a good solution for fat burning and boosting metabolism.  The marketing at least is a lot more credible than a lot of other products by comparison.  
If you are looking to try a supplement to further boost your weight loss goals maybe give this a try but certainly, take a look at my other weight loss supplement pick first [Read My Review HERE].
---
Gold Vida Burn Boost Overview
---
So just to summarise Gold Vida Burn Boost is a dietary supplement made in Canada.  Its ingredients include a blend of B-Vitamins, Amino Acids and Caffeine rich plant extracts.  Most notably this includes Guarana Seed extract which is thought to trigger a biological process called Lipolysis.  A Fat burning switch that helps the body to burn more calories such as stubborn triglycerides and lipoprotein.
The creator Matt Stirling is professionally a nutrition expert and fitness trainer with a verifiable background and is also the face behind 2 other dietary supplements Carbofix and Metabolofix.
If you would like to try Burn Boost this comes as a powder and it is recommended to take 1 scoop a day.  For best results take Burn Boost with an 8 oz glass of water every morning.  Exercise is not essential but for best results, moderate exercise is definitely beneficial.
Anyone looking to lose weight over 18 can use Burn Boost unless they are pregnant and breastfeeding mothers.  Although, for anyone with preexisting health issues taking medication it is recommended to speak to a doctor first.
If you would like to try the Gold Vida Burn Boost Supplement see the prices and link below;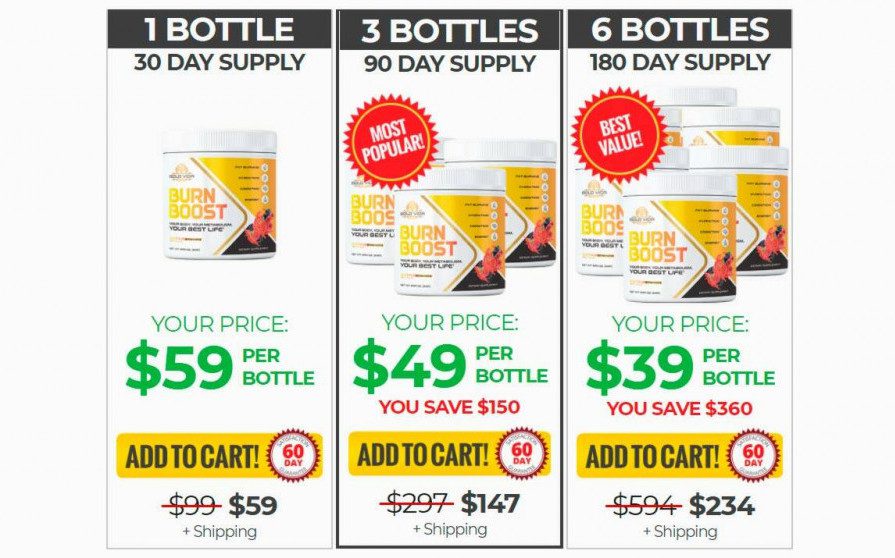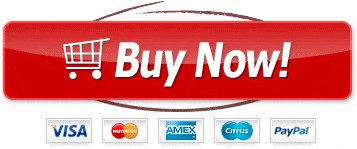 ---
Final Word
---
Metabolic Syndrome, Obesity and Bodyweight issues are something that affects millions of people worldwide.  It is something that has only gotten worse since the second half of the 20th century.  In the USA for example between 40 and 50% of the overall population are overweight.  
Many causes maybe are attributed to the health issues including diabetes, leptin resistance, low core temperature and a poor diet.  There are many claims as to what the possible cause of people gaining weight and not losing weight is considered to be.  Although what can not be denied as some groups of people are healthier than others.
The Japanese are a good example of this.  Iceland, Norway and other Scandinavian countries are also very healthy places but then what is interesting is countries in South America, Africa, India and China which are known for very powerful herbal remedies.
In this respect, Gold Vida Burn Boost really does seem like it could be something that works.  Any product with sources of Catechins, Polyphenols and antioxidant-rich sources collectively is very intriguing – so as something to consider for weight loss this might be something worth taking a look at.
However, I will leave this up to you…
>>>Check Out The Gold Vida Burn Boost Supplement website HERE<<<
---
Gold Vida Burn Boost FAQ  
---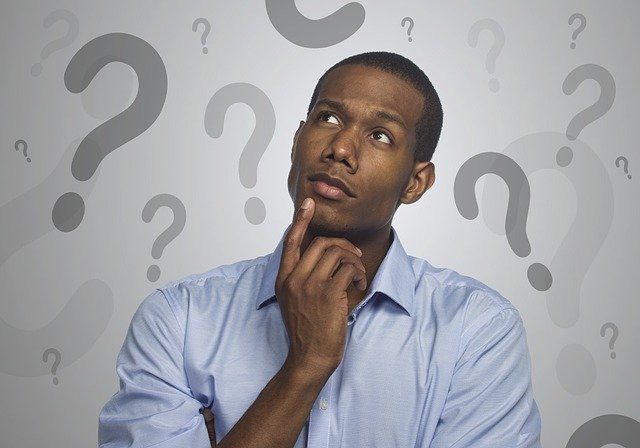 What is Burn Boost?
The formula of Gold Vida Burn Boost is purportedly designed to activate the body's lipolysis switch which can help start the fat-burning process. From this, the calories will naturally melt away, and your energy levels will noticeably become much higher.  Once the lipolysis switch is on, you can lose weight much faster than usual, and more effectively.
What is a Fat Burner Booster?
Fat burners like Gold Vida Burn Boost are some of the most controversial supplements on the market.  They're often described as nutritional dietary supplements that can increase metabolism, reduce fat absorption, and help your body burn more fat for fuel.  These are often marketed as miracle solutions that can solve your weight problems unlike anything else.
Do Fat Burners Boost Energy?
Ultimately, yes many fat burner supplements are formulated for this especially.  Burning fat is basically releasing stored energy so yes if the fat burner supplement actually works to boost the metabolism then this will very likely boost energy levels as well.
How Much Weight Can You Lose With Fat Burners?
Different fat burner supplements make different claims.  Gold Vida Burn Boost claims to help you burn an extra 211 calories a day.  1,477 calories a week… 6,418 calories a month… Which adds up to 21.7 pounds or more of pure fat loss.
PT Trim which is another supplement I reviewed recently claims that once you begin taking it and the effects begin to work you can lose 1 lb of stubborn fat every day.
Can You Take Fat Burners On An Empty Stomach?
Taking a fat burner supplement a half hour before breakfast will give time for your metabolism to speed up and will help the fat burning process by releasing more energy.  Also, it will help control your appetite throughout the day by improving the connection between your brain and gut to release the correct amount of hormones.
Read more about this here:  What Is Leptin Resistance For Weight Loss?
Can Green Coffee Reduce Belly Fat?
Chlorogenic acid, the main compound in green coffee beans, is thought to affect how the body processes metabolism and blood sugar. Studies in animals have shown that CA can help reduce body weight, as well as decrease fat absorption. [R]
Note:  Green Coffee Extract is an ingredient in the Gold Vida Burn Boost Supplement
How Long Does Green Coffee Take To Lose Weight?
Much research and reviews have been taken that show green coffee bean extract has an effect on how people lose weight. In one study from 2017 female participants with obesity, took 400 mg of green coffee bean extract for 8 weeks, along with an energy-restricted diet.  
Following the results, it was shown that this helped more with weight loss than following an energy-restricted diet alone.
What Does Guarana Do For the Body?
Is Guarana Safe To Take Everyday?
One possible issue that can come as a result of too much Guarana is caffeine overdose.  This doesn't really apply to Guarana based supplements so much as the amount within these is controlled but if you were to pig out on wild guarana then just like anything else that contains caffeine there is a health safety risk.
Is Guarana Good For Weight Loss?
If you have visited the Gold Vida Burn Boost Supplement website you will know that Guarana contains substances such as polyphenols, catechins and tannins which can aid weight loss by boosting metabolism. 
As well as this Guarana Seed Extract has also been found to help suppress genes that are responsible for fat cell production. This is the on/off switch that Matt Stirling talks about which prevents and activates lipolysis.
What Is The Number 1 Weight Loss Product?
My top pick personally is #1. Lean Optimizer by Dr Sam Robbins and HFL Solutions. PhenQ and BurnXT are a couple of others which are good. However, based on my own research Lean Optimizer is one of the best organic, health-friendly slimming and weight-loss supplements currently on the market. 
I have concluded this based on a number of reasons but mostly because this is a unique blend with several patented ingredients, hundreds of positive reviews and a full year guarantee that you will either lose weight or get your money back.
Product Links:

Gold Vida Burn Boost WSL
---
Your Feedback
---
Do you have any questions about the information shared in this Gold Vida Burn Boost Supplement Review?  If you would like to share your thoughts and feedback please feel free to drop us a comment below.
Also, do you know anyone that might like to read this?  Please share with your friends and followers.
Many thanks and take care because you are worth it.
#StayDynamic
Best regards;
Alex B. Chivers
DynamicIdeas4Life.com
Contact us at:  chivs86@dynamicideas4life.com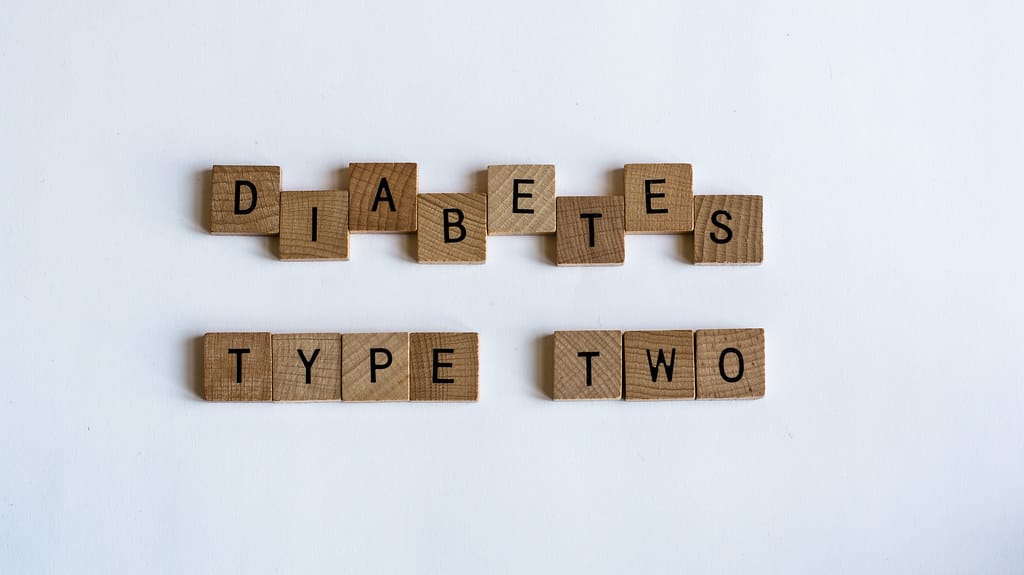 Discovering the "Best Diet for Reversing Type 2 Diabetes" may initially appear unrealistic, given th…
Read More
Anxiety and Depression best ways to lower blood sugar BiOptimizers blood pressure supplements blood sugar support supplements Digestive Enzymes Supplement digital products Dr Sam Robbins Exercise Gut Health Healthy Living heart health HFL how to lower blood sugar levels How To Lower Cholesterol insulin resistance joint health supplement Keto keto dieting Keto Diet Weight Loss leaky gut supplements leptin resistance list Magnesium deficiency Matt Gallant mental health multivitamins Nootropics nutrient supplements Probiotics Probiotic Supplements proteolytic enzymes reverse type 2 diabetes stress and anxiety stress relief Tinnitus vitabalance vitapost Wade Lightheart weight loss articles weight loss diet plans weight loss product reviews weight loss supplements weight loss supplements that work weight loss tea
About Author