Do you suffer from constipation on a regular basis?  It is very embarrassing to talk about – I know but seriously…  if you do what have you tried?  As much as this is something that people would like to keep private – having to strain like you are trying to give birth several times a day is not good.
It's painful and frustrating, and it risks causing a hernia which will potentially mean you will need surgery.
In retrospect, it is definitely a problem that you need to face up to;  Which is exactly why you might want to consider Bioptimizers Consticleanse (recently renamed Herbal Power Flush) as a solution.
This is one of the best supplements you will find for all-natural elimination and cleansing the colon of toxic excess waste.  Bloating, Gas, Low Energy, and even Brain Fog are all things that can be helped with this supplement as well. 
Seriously, this is a brand you can trust.  Organic natural ingredients, GMO-free, Vegan Friendly, FDA Approved, GMP Certified, and a full 365 Day Satisfaction Guarantee.   
If you haven't heard of Bioptimizers Consticleanse yet, or Herbal Power Flush (as it is now known) then this is just one of many incredible products by Bioptimizers;
Read My Full Review Summary Here<<
OR VISIT THE BIOPTIMIZERS STORE FOR A 10% OFF DISCOUNT HERE<<<
---
So Bioptimizers Consticleanse Is Now Herbal Power Flush – What Has Changed?
---
Of course, the packaging has changed and the name but what else since Consticleanse is now Herbal Powerflush?
The Ingredients listed for Bioptimizers Herbal Power Flush are;
Ingredients
Amount Per Serving
RDA
Psyllium (Plantago ovata
) seed husk
133 mg*
Cascara Sagrada (Rhamnus purshiana
) bark
117 mg
*Red clover (Trifolium pratense
) flower
67 mg
*Kelp (Ascophyllum nodusum)
67 mg  
*Cellulase (150.000 CU/g)
81.9 mg  
*Amylase (100.000 DU/g)
14 mg  
*Phytase (50 FTU/g)
8.7 mg
*Protease (500.000 HUT/g)
8.7 mg
*Lipase (15.000 FIP/g)
3.5 mg
This has not changed and neither has what this product claims to be.  Which is an extra-strength digestive cleanse.  So same product different name.   Consticleanse Is Now Herbal Power Flush but it is still very much the same product from before.  An all-natural uniquely blended colon cleanse remedy suitable for anyone that suffers from constipation.
But let's take a look at this product properly.  I actually reviewed Bioptimizers Consticleanse before but this will be my updated version as my older review was written nearly 2 years ago now;
We will begin with a quick overview and then we will get to my new updated Bioptimizers Herbal Power Flush Review.
---
So Bioptimizers Consticleanse Is Now Herbal Power Flush – What Has Changed?
---
Product Name:  Herbal Power aka Consticleanse
Website:  Bioptimizers.com
Manufactured By:  Bioptimizers
Made In: USA and UK
Creator Name:  Matt Gallant, Wade Lightheart
The Good:  Vegan Friendly, GMO-Free, 365 Day Money Back Guarantee
The Bad:  Like any dietary supplement will not work for everyone.
Do I Recommend?:  Yes, I recommend all of Bioptimizers products
Short Summary:
BiOptimizers Herbal Power Flush is a 100% plant-based formula made with herbal blends high in fibre as well as other digestive enzymes to create a highly effective formula to help eliminate constipation and other colonic health problems.
FTC Disclosure:
Please note when you click on links within this review please assume that some or all of these links are my affiliate links. You will not pay more by clicking my links. When I suggest products it is because research or personal experience has shown that they may be helpful.  Although not every product I review I recommend so please read carefully.
Health Disclaimer:

Now, with all this out the way let's begin this Bioptimizers Herbal Power Flush Review.  
Here are some things you might like to know;
Now…
---
Who Is Bioptimizers Herbal Power Flush Extra Strength Digestive Cleanse For?
---
This old Consticleanse Infographic explains it quite well I think;

I would say this is all quite relevant still despite the fact that Consticleanse is now Herbal Power Flush.
The first point which Herbal Power Flush is for is to "Eliminate Constipation Quickly and Permanently".  
Anyone that simply wants to solve their constipation woes could try Herbal Power Flush (Consticleanse).
Secondly, those that wish to "Experience Natural, Healthy Constipation Elimination Every Day" will likely be quite happy with this product.  This is because all of the Bioptimizers products including Herbal Power Flush are made with Organic Plant, Tree and Herb Extracts with plant-based capsules.  
Anyone looking to take extra care with vegan-based products should really look no further.
ALSO:  "Jumpstart Weight Loss" – This could help anyone that is looking to lose weight because this may help resolve digestive health issues.  Harmful Toxins that Build Up In the Colon for example may cause gut inflammation which itself can affect metabolism and hormonal balance.  I've definitely written about this in a few other articles but anyway…
What Else Can Herbal Power Flush Do For YOU ?
So not only can it help eliminate constipation, improve digestion, aid weight loss… AND fix other gut-related health issues but here is what else it can do...
i.) INCREASE ENERGY LEVELS
This is a direct result of the enzymes within Herbal Power Flush breaking down excess carbs and proteins.  This is kind of how this supplement helps aid weight loss as well because this process also boosts metabolism.
The herb and plant extracts help along with this also by helping to lower inflammation.  It's quite complex really but on this point about what Consticleanse does…
ii.) HELPS CLEAR BRAIN FOG
'Healthy gut healthy mind' is a very popular saying and this is because the gut has its own nervous system.  Those with poor digestive health can really suffer from brain fog and this is exactly why.

Admittedly there are other Bioptimizers products that might be more suitable here but still, this supplement (Herbal Power Flush) will definitely go some way to help you.
---
How Does It Work?
---
For many people, Constipation is a quite serious problem.  It's one that most of us will know about all too well.  For a lot of us, we will experience some kind of digestive discomfort during our lifetime.   This will not always be down to constipation but this by definition is when a person suffers from hard and dry bowel movements.
There can be several reasons that can cause this, including a poor diet which is one of the primary reasons. 
To understand why the human body might suffer from constipation we must first understand how the colon works. The colon is responsible for absorbing water from the food that passes through our digestive system.
The rest of the food is wasted, and the muscles of our colon excrete this food through the rectum.  If this waste remains in our colon for a long time, then it becomes difficult for waste to pass through it, and ultimately it causes constipation.
So, for this issue especially Herbal Power Flush is a supplement that can help.   This works by transporting the nutrients and enzymes we need into the digestive tract which will work in 2 ways.
The first is by adding prebiotic fibres which will help create healthier more passible stools and secondly the digestive enzymes help break down carbs and proteins that need moving along.
You can find out a bit more through this video below;
---
Why You Should Choose Bioptimizers Herbal Power Flush (aka Consticleanse)
---
Here is the thing.  So far In this Herbal Power Flush / Consticleanse Review, it has been quite one-sided.   This is because I do actually highly rate this product and the Bioptimizers brand.  I do not work for them NO and I can tell you this is not the only Colon Cleanse supplement you can find online.  There are loads of them – some just as good, some possibly better and some that are far worse.
It kind of depends on the person taking it.   The ingredients, the quality of the ingredients and so on _ I need to do more research into these different products at some point but I would say you probably don't need to look much further here.
The good thing about Consticleanse (Herbal Power Flush) which really gives it an edge is it comes with a 365-day SATISFACTION guarantee.  This means if you are not getting the results you want from Herbal Power Flush then Bioptimizers will help you find a workable solution and if they can't you will get all your money back.
Although, for a lot of other people it likely will not come to this because this is a quality product.  A unique blend of ingredients you will not find anywhere else and as long as you don't mind the cost you should not be disappointed.
>>>Check Out The Website With Bioptimizers Other Products Here and GET 10% OFF<<<
You Will Not Be Disappointed!
---
What Do Bioptimizers Herbal Power Flush Ingredients Do?
---
So really just to summarise everything and I will quote my sources, there are 4 plant extracts and a blend of 5 enzymes in Herbal Power Flush (Consticleanse).  I think this is important to add if you are considering giving this a go. 
I will write a quick summary of each below;
---
i.)  Are Psyllium Husks Good for Constipation?
---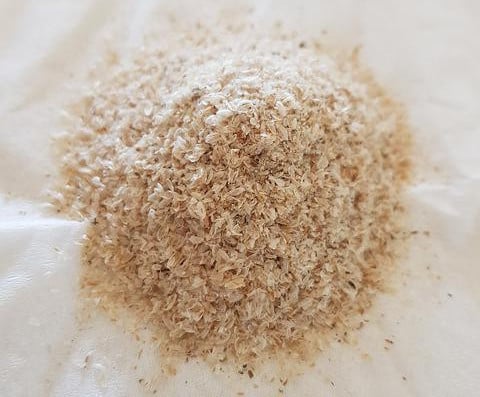 Psyllium husks (Plantago Ovata) are herbs that can be found in many countries but are chiefly produced in India.  
These husks are actually very tiny seeds and it is said that one small plant can produce as many as 15,000 at a time.
Psyllium can be considered a Pseudo grain alongside the likes of Quinoa and Buckwheat although it actually isn't.  It's ideal for anyone with gluten intolerance (coeliac)  but what it is really good for is it is very high in soluble fibres.
These help absorb more water and create a kind of soft gel that works by increasing the bulk of our stools. 
This in turn encourages our bowels to move the stools through your digestive system a lot more easily. [R]
---
ii.)  Does Cascara Sagrada Help with Constipation
---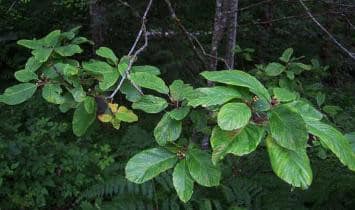 Cascara Sagrada is a herbal remedy used as an ingredient in over-the-counter (OTC) laxatives. The bark comes from a tree called the California buckthorn. 
This tree grows on the West Coast of the United States and parts of South America. Historically, it was used by Native Americans to treat a host of issues, including constipation and digestive problems amongst many other things.
Cascara sagrada is a stimulant laxative. It works by causing muscle contractions in the intestines. These muscle contractions help move stool through the bowels. 
The bark contains chemicals called anthraquinones that give it its colour and its laxative effect. These chemicals react with bacteria in the intestines to stimulate the bowels.
---
iii.)  Red Clover Digestive Health Benefits
---
This is actually quite a strange one.  Red Clover upon my research I can not find any sources that state this is good for digestion or constipation.  Most articles online say that it is a rich source of isoflavones which produce estrogen-like effects on the body.  So it definitely has a reputation for treating female problems such as menopause. 
However, there are some other interesting points to note and that is Red Clover Flower is abundant in various vitamins and minerals including calcium, chromium, magnesium, niacin, phosphorus, potassium, thiamine, and vitamin C.
So perhaps this is the reason.  Wade Lightheart the creator of Consticleanse says all these ingredients work synergistically so possibly this helps to boost the effects of everything else within this blend.  [R]
---
iv.)  Does Kelp Help Constipation?
---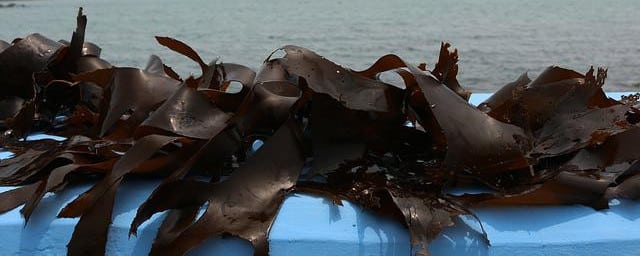 This one is a bit more understandable.  Kelp is definitely something known to help constipation.  In fact, this superfood is in some 21% of Japanese meals and it is believed by some to be the reason why the Japanese age better than others.  Indeed, Kelp is nutrient-dense with many nutrients including Iodine, Iron, Magnesium and Calcium.
Its benefits for digestion and combatting constipation may be due to a natural fibre inside called alginate.  Any good sources of fibre are good for the bowel, colon and ultimately the digestive system so this is definitely a good ingredient.  [R]
---
v.)  Bioptimizers Enzymatic Blend
---
This is actually pretty much a Bioptimizers signature thing.  They specialize in supplements that use Enzymes.  Not every product does this (I am pretty sure there are some exceptions such as Mg Breakthrough and Blood Sugar Breakthrough) but yes part of the way Herbal Power Flush is with its blend of enzymes.
These include;
Cellulase
Lipase
Amylase
Phytase
Protease
So 
i.)  Cellulase is used to break down plant-based fibres such as Psyllium Husks, and Cascara Sagrada.
ii.)  Lipase is for breaking down fat or rather lipoproteins.
iii.)  Amylase aids with digestion and our body actually produces it naturally in small amounts
iv.)  Phytase is another enzyme that helps to release energy from plant sources
v.)  Protease is added specially for helping to break down proteins into important amino acids.
Quite a lot to make sense of I know but the best way to put it is that Bioptimizers as a company work pretty hard to find what works and what doesn't.  You can see this by visiting their website that besides Wade Lightheart and Matt Gallant the Bioptimizers team consist of several qualified scientists.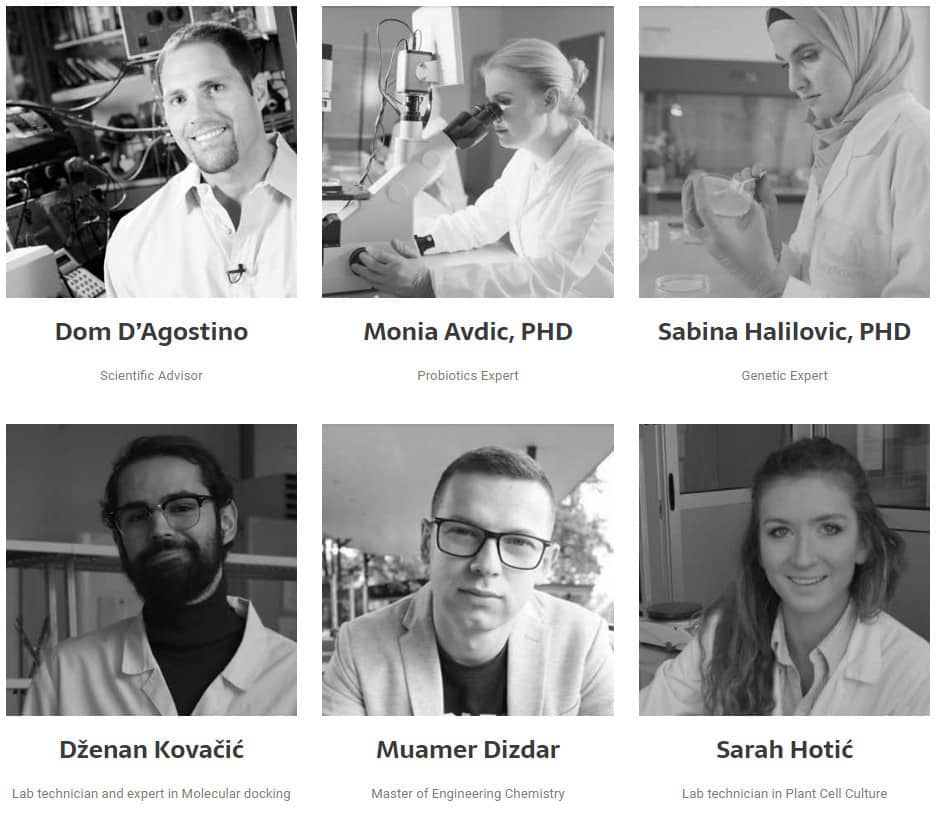 Just to make a point here.  You will find with a lot of supplement suppliers DO NOT provide any of this kind of information.
This is just one reason why you should consider Bioptimizers instead of looking elsewhere.
I know this review is getting a bit long now but just look at some of these reviews;
---
Bioptimizers Customer Reviews
---
Let's begin with Trustpilot.  If you check out the Bioptimizers profile on Trustpilot you will see that out of 500 reviews they have 4.2 out of 5 Stars.  This works out at more or less 420 positive to 80 negative reviews.  Not perfect but who is and honestly I read 2 negatives – one was from an Amazon customer (Amazon is notorious for fake supplements) and another said great products but poor customer service (which Bioptimizers responded back to).
So based on this I don't think I really need to share any more reviews but just to put the cherry on top IF you look on Amazon the Bioptimizers official store has some reviews for Herbal Power Flush (Consticleanse).  Again they are not all positive out of 32 customers they give 3.8 out of 5 stars.  Check out the Amazon Store page for Herbal Power Flush HERE
I will let you be the judge but anyway CLICK HERE if you'd like to save 10% off your first order and see what I think about this product for constipation relief below.
---
My Verdict On Consticleanse For Constipation
---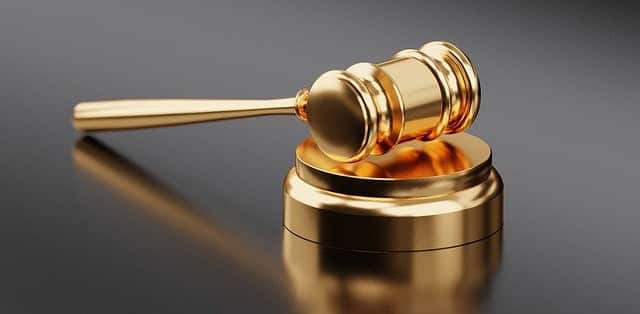 Now constipation is a very painful and embarrassing problem.  Perhaps you might laugh when I say that in the past when I've been constipated and I've actually managed to go after so long straining the first thing I've said to myself is thank god.  This might sound like satire now but the feeling is like when you lost something important and you found it after.
I would say if you really suffer from constipation a good solution is definitely worth the money.  Whether it is eating right maybe something like porridge, brown rice, or prunes; or actually trying something like Herbal Power Flush it is a big relief to resolve these kinds of issues.  I think this is pretty easy to grasp really.
The fact is Constipation can lead to more serious problems.  Constantly straining to try to go for a number 2 when you can't is a known cause of hernias.  These can vary in seriousness but if you know what having a hernia is like you will not want one.  Haemorrhoids too are another possible consequence.  Exactly why this is worth the money.
However, I will say there is the good and the bad and I will try to cover this below;
---
Bioptimizers Herbal Power Flush The PROS  
---
Firstly the most obvious pro is constipation relief.  If you suffer from constipation for prolonged periods of time then any solution no matter how much it costs after will feel like it's worth every penny.  I will get to the pricing soon don't worry but of course, there is more.
Increased Energy Levels
Better Digestion
Less Brain Fog
Weight Loss Aid
Plus also you have the other kinds of Pros
Made In USA
Lots of Positive Reviews
Brand You Can Trust
Vegan Friendly, Gluten and Soy Free
Organic and GMO-Free Ingredients
Safe alternative to pharmaceuticals
FDA and GMP Approved
Third-Party Tested
365 Day (1 YEAR) Satisfaction Guarantee
I would say you really can't go wrong with any of the Bioptimizers products but saying that…
---
What Are The Cons – Are Bioptimizers LEGIT?
---
I would say there are maybe 4 cons that I can think of about the Bioptimizers brand in general.  Basically from what other customers have said.  They are not perfect they do have their bad points as well as good.
So 1# – THE PRICES – I actually think the Bioptimizers products are worth every single penny but not everyone can afford these prices and I can really see why people might want to look elsewhere.
See the prices for Herbal Power Flush Here
2#  – Like any dietary supplement you try you might be left disappointed.  What works for one person might not work for another.  I would say you are much more likely to get the desired results from Bioptimizers over some other dietary supplement but still, it is possible you might want to take them up on their 1 Year Money-Back guarantee.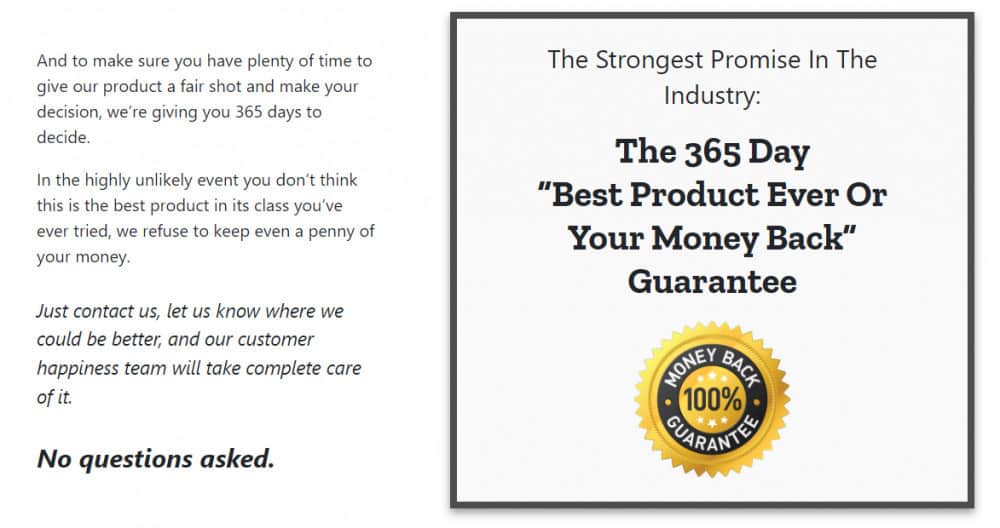 *Note:  Maybe I should have put this screenshot with the pros above but definitely bear this in mind.   IF ANYTHING GOES WRONG YOU HAVE PLENTY OF TIME TO GET IN CONTACT WITH BIOPTIMIZERS FOR A REFUND.
 3# – Possible SIDE EFFECTS – I think it's quite important to bring this up.  Some users have reported problems such as nausea, bloating, gas and headaches.  You only need to read the reviews to see this, and It's true this is a possible risk but THIS more often than not can just be your body getting used to whatever you're putting inside it.   
If you experience anything like this discontinue use and contact Bioptimizers to find out what is the best course of action to take before you take any more.  Also, you should speak with a doctor before taking any supplement anyway just as a precaution. 
Best to be safe than sorry.
4# – Bioptimizers are not suitable for under 18's, Pregnant Women, Breastfeeding Women and anyone taking any kind of medication.  
Note:  The last point you may be able to find a workaround with but speak to a doctor and see what they have to say first. 
Finally, I think I've covered mostly everything.  Just 2 more things I think I should probably cover;
---
i.)  How To Take Bioptimizers Herbal Power Flush / Consticleanse
---
This is basically what Wade Lightheart said in the video I shared above – so Herbal Power Flush comes in a bottle of 90 capsules.  It is instructed that you take 3 a day one with breakfast, one with your midday meal and one with your evening meal.  You can start with 1-2 capsules if this is too much and it is highly recommended to drink more water.
Check the video out again below if you don't want to scroll back up;
Also, another thing to bear in mind.  What the label says is a bit different.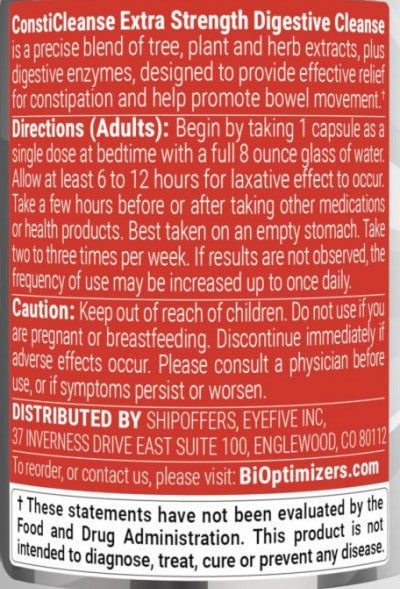 It says here to begin with taking only one capsule as a single dose before bedtime with a full glass of water.  It is best taken on an empty stomach and you should take it 2 or 3 times a week unless results are not observed.  Then you can try taking it more frequently.   You should allow 6-12 hours for laxative effects to occur and this can be from just one dose.
---
ii.)  Where To Buy Herbal Power Flush
---
There are really only a couple of places where you can buy Herbal Power Flush (Consticleanse) from.  Basically the USA website for Bioptimizers and the UK website for Bioptimizers.  Amazon has a Bioptimizers store but from what I see a lot of their products including Herbal Power Flush are sold out.  I think they do this purposely but anyway…
So I am going to share a couple of links with you.  If you want to buy this or even just want to check out the website check them out.  It's basically the USA website I will share a link to first.  Depending on your IP address this may redirect to the UK site but yes if you're interested USE LINK BELOW FOR 10% OFF 
~ you will need to find the product on the store page.
>>>Visit the Bioptimizers Store and Get 10% Off Using My Link Here<<<
Or alternatively, I still have the old link from Clickbank for Consticleanse where you can get (I think) multi-buy discounts.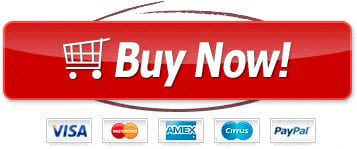 Note:  At checkout try using code 13586 for my 10% discount<<<
---
FINAL WORD
---
So yes Consticleanse is now Herbal Power Flush – if you have persistent constipation and nothing else is working give this a try and see what you think.  Basically, there will be 2 outcomes you will (most likely) eliminate your constipation or if you don't you have a whole year to get a full refund.  It's basically risk-free and if it doesn't work you have an expert team to talk to about finding another solution with or without this product.
It's really up to you of course I will share some links for a few other products as well let you decide.  I've not really looked at any of these others but if you would like to save some money or whatever take a look and see;
---
Your Feedback
---
On a final note, YES Bioptimizers Consticleanse is now Herbal Power Flush.  Have you tried this product or anything else similar?  What did you think let us know in the comments section below.
If you have any questions or would like to share your thoughts and feedback please also it would be great to hear from you.  You can rest assured that we will look to respond as quickly as possible.
Also if you know anyone that might like to read this, please share it with your friends, contacts or whoever else.  It helps to get this content out to more people which is of course greatly appreciated.
Many thanks for reading and taking the time to respond or share this content (if you do)
Stay safe, keep well and #StayDynamic
Yours Truly
Alex B. Chivers
DynamicIdeas4life.com
Contact us at:  chivs86@dynamicideas4life.com
PS:  If you are interested in Bioptimizers check out these 2 free downloads below ⏬
⏭ ENZYMATIC EDGE GUIDE + BIOPTIMIZATION BLUEPRINT PDF [DOWNLOAD HERE} <<<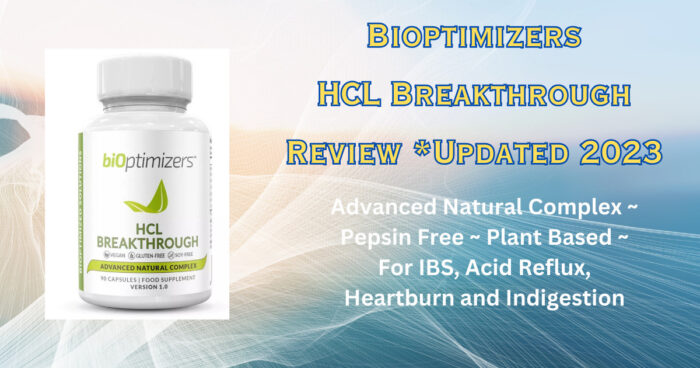 Bioptimizers HCL Breakthrough is a pepsin-free Betaine HCL supplement. For anyone who suffers from …
Read More
Anxiety and Depression best ways to lower blood sugar BiOptimizers blood pressure supplements blood sugar support supplements Digestive Enzymes Supplement digital products Dr Sam Robbins Exercise Gut Health Healthy Living heart health HFL how to lower blood sugar levels How To Lower Cholesterol insulin resistance joint health supplement Keto keto dieting Keto Diet Weight Loss leaky gut supplements leptin resistance list Magnesium deficiency Matt Gallant mental health multivitamins Nootropics nutrient supplements Probiotics Probiotic Supplements proteolytic enzymes reverse type 2 diabetes stress and anxiety stress relief Tinnitus vitabalance vitapost Wade Lightheart weight loss articles weight loss diet plans weight loss product reviews weight loss supplements weight loss supplements that work weight loss tea
About Author