16 Powerful Detox Food Ideas For Losing Weight In 2021
Hello, Alex here again. For today's post 16 Powerful Detox Food Ideas For Losing Weight In 2021. My idea for this article is a culmination of basically everything I've written about so far on Dynamic Ideas 4 Life. From things I've learnt about the ingredients in different supplements I've reviewed, and diet recipes to how our body reacts to certain vitamins, minerals, and compounds.
From my very first post about the Halki Diabetes Remedy and Leptitox, I have been interested in how things within these products can help our human body. For instance, within Leptitox is both Dandelion and Milk Thistle which are two wild plants with detoxifying properties. These are a good example of what I mean here.
Also included within the proprietary blend of Leptitox are Ginger and Turmeric. I actually wrote a separate post about these 2 spices and I will be writing a short segment about these within this post here also. So without further ado…
---
16 Powerful Detox Food Ideas For Losing Weight In 2021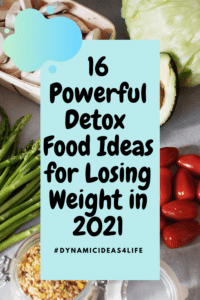 Table of Contents
---
16 Powerful Detox Food Ideas:
What is a Detox Food?
OK, so before I begin going through my list of 16 Powerful Detox Food Ideas I will start by giving my definition of the word detox and what I mean by detox foods.
First, see this screenshot below for the dictionary definition of detox.
So detox as a verb means to basically rid the body of toxic or unhealthy substances. Detox foods are different foods that can help with this process. Whole foods such as different vegetables, plants, herbs, and spices are known as types of detox foods that can be used for their powerful effects.
Some ideas to try are making tea from wild plants and recipes that include known detox foods.
---
16 Powerful Detox Food Ideas:
How Can Detoxing Help Lose Weight?
So, just quickly before I get into the benefits of each of these detox foods the first thing to understand is that I do not mean detox dieting. This is a term that is thrown around that can sometimes involve fasting and other unhealthy methods of losing weight. My idea for this post is just to try out these foods alongside your regular diet.
Like for instance preparing meals such as stews and curries where you can get away with adding these types of ingredients that I'm about to write about. In fact, I would say that you may even end up eating more food with this idea but in theory, it is these foods that will help with your weight loss.
In essence, what I mean is to eat more healthily. Cut out all the junk food, fizzy drinks and sweets etc. and focus on proper home-cooked meals tailored to include these 16 Powerful Detox Food Ideas below and others.
Why this can help with losing weight is by improving hormone regulation, things like blood sugar, blood flow, digestion, and good working metabolism. No doubt other biological processes also. This I will further explore for each food item as I go through them one by one.
---
1# & #2 – Ginger and Turmeric

First, up is Ginger and Turmeric. As mentioned above I wrote a previous post about these 2 before at Dynamic Ideas 4 Life
Read more here: https://dynamicideas4life.com/health-benefits-of-ginger-and-turmeric/
Just to summarise those these 2 spices that are often used for their rhizomes (the part between the plant and the root) are known to have many health benefits and can definitely for sure be considered detox foods.
These health benefits are as follows;
#Both can lower blood sugar and reduce Inflammation
~Ginger is good for the stomach and turmeric can help relieve stress.
#Ginger has the ability to kill cancer cells and turmeric can help lower cholesterol.
For a weight loss diet, both together can help with blood sugar levels and with a good working metabolism. Both important if you want to start losing weight.
---
#3 – Broccoli
Now, this is maybe one of my favourite vegetables – broccoli. The name is Italian and it means the flowering crest of a cabbage. It is from the cabbage family brassicas and both it's flower and stalk are packed full of nutrients and powerful detoxifying agents.
Inside Broccoli, the 2 main nutrients are Vitamin C and Vitamin K. Alongside this are several B Vitamins and the Minerals Iron, Manganese, and Magnesium. It can also help with weight loss as it is high in fibre and low glycemic.
---
#4 – Cayenne Chilli Peppers
In one of my earlier posts, I wrote about Cayenne Peppers for weight loss. This was my Flat Belly Fix review. In this review, it says about how a compound within Cayenne Peppers called Capsaicin can increase the activity of proteins inside fat cells. Plus not only this but it can also reduce the activity of enzymes responsible for the synthesis of stored fat.
Other health benefits associated with Cayenne Peppers are;
Reducing Inflammation
Pain Relief
Remedy for Colds and Congestion
Protecting the Nervous System
---
#5 – Avocado
Also known as the Aligator Pear or Butter Fruit, Avocados are known for several health benefits. such as…
May lower the risk of cancers such as prostate and colon
Boosts bone health and can help relieve Arthritis and osteoporosis
Good for Inflammation, digestion and blood pressure.
Also, Avocados may aid with weight loss by assisting with appetite control. For instance, eating avocados with breakfast have been shown to keep you feeling fuller for longer compared to other foods.
---
#6 + #7 – Garlic and Onions
Maybe the most well known of detox foods, at least I think, are Onions and Garlic. The fact garlic is said to kill vampires in fictional stories does have an element of truth to it I think as both are known to rid the body of parasites. Both root vegetables are from the Allium family and as well as being able to help with weight loss – the overall health benefits are as follows;
Can help lower the risk of both cancer and heart disease.
May increase the natural resistance of blood cells to protect against DNA damage.
Shown in studies to help clear clogged up arteries, and lower cholesterol.
Help control blood sugar and may boost bone density.
---
#8 + #9 – Raspberries and Blueberries
Blueberries and Raspberries are 2 wild fruits with a wide range of benefits for not just weight loss but also many other health problems. In fact, along with blackberries, these 2 types of berries have been found to have the highest level of antioxidant activity amongst commonly consumed fruits. Which several studies have confirmed reduce oxidative stress.
Also, anti-inflammatory blueberries and raspberries for detoxing are a clear choice for meals such as breakfasts, puddings and baked goods. Both are great for heart health can prevent certain cancers, and contain compounds essential for the regulatory and nervous system.
---
#10 + #11 – Cabbage, and Kale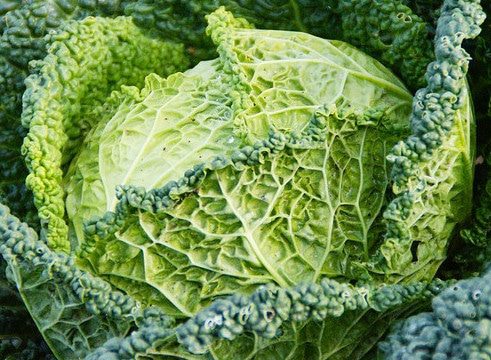 Cabbage and Kale soups are both very popular in weight loss diets. Both are closely related with Kale actually being a member of the cabbage family. Kale is amongst the most nutrient-dense foods on the planet and is packed with Vitamin C. Other than this Kale and other types of Cabbage is great for digestion, energy metabolism, and repairing damaged cells.
---
#12 – Spinach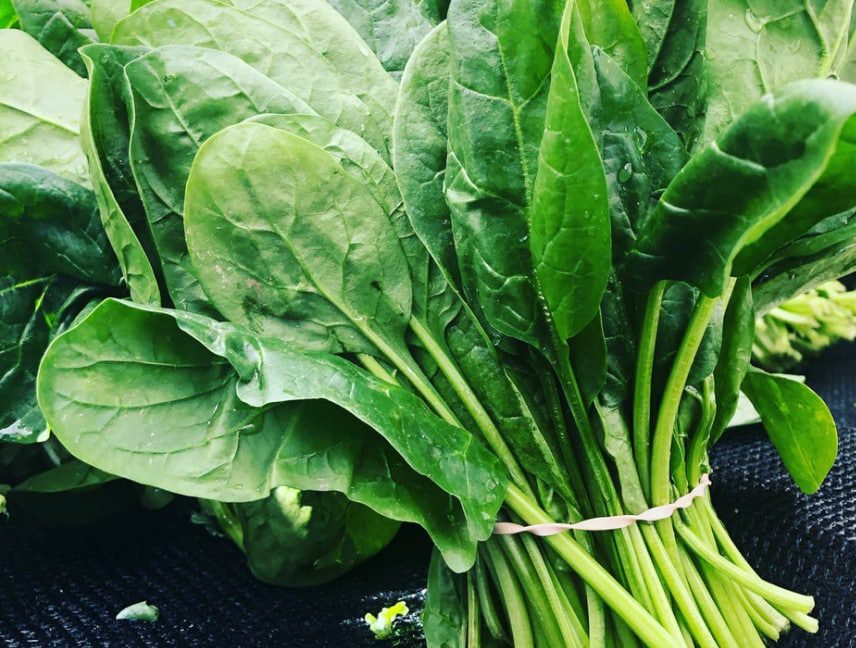 Not only is Spinach full of muscle-boosting Iron but also contain health-promoting carotenoids such as beta carotene, lutein and zeaxanthin. Its dark green colour is due to high levels of Chlorophyll. Which although found in all plants makes Spinach special because of its anti-inflammatory properties.
For me adding this was an obvious choice to this list. Spinach is not only low in fats and carbohydrates but is also packed with nutrients and minerals, lowers blood sugar, as well as being good for digestion.
---
#13 – Brussel Sprouts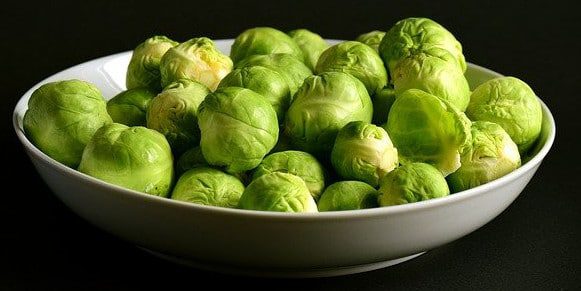 Sprouts are not for everyone. Personally they are far from being one of my favourite foods but I have added to this list especially because of their powerful detoxifying properties. Also, these vegetables are low carb and high fibre, rich in antioxidants, and loaded with vitamin c and vitamin k.
---
#14 + #15 – Lemon and Lime (Citrus Fruits)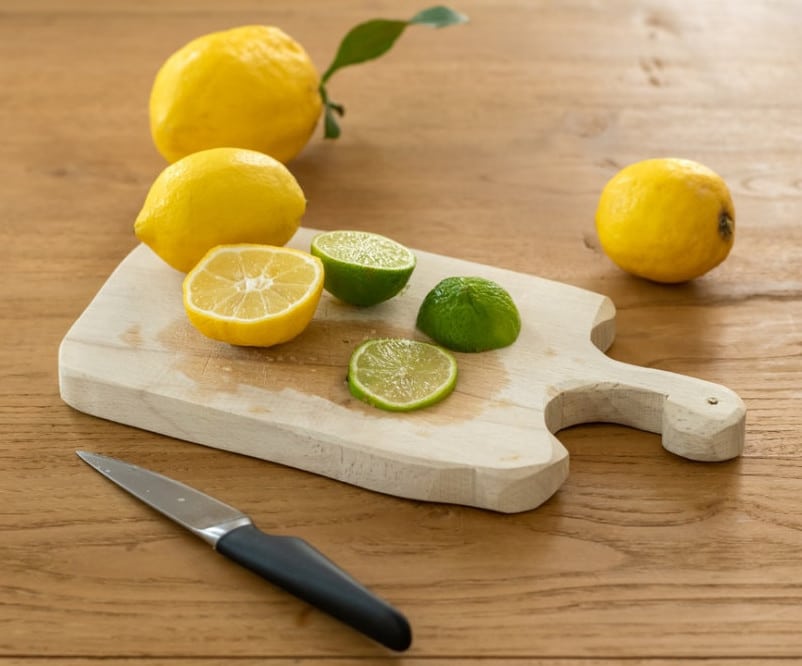 Lemons and Limes are both Citrus fruits. Oranges are also but for this post, I really want to focus on these other two. Citrus fruits are a well-known source of vitamin c. An interesting story is how hundreds of years ago when sailors were dying of scurvy they were given citrus fruits.
The high levels of Vitamin C inside Citrus Fruits it was discovered could in most cases cure this disease and as a result, saved countless lives.
Anyway, citrus fruits such as Lemons, and Limes have a whole range of health benefits and detox properties. These include;
Boost Immune system
Can prevent Asthma
Increases Iron Absorption
Protect against Arthritis
---
#16 – Wheatgrass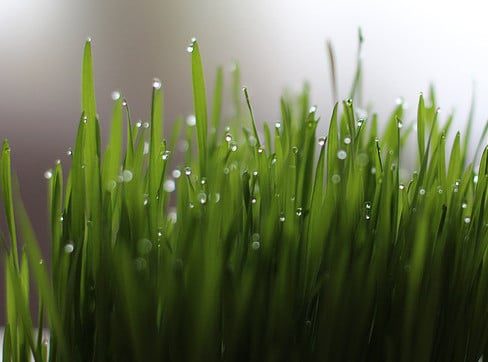 Last on my list is Wheatgrass. I have decided to include this plant because of it's many different health benefits. Usually, Wheatgrass is sold in powder form or as a juice. It is a known superfood that contains many nutrients and minerals including Iron, Calcium, Magnesium, plus vitamins A, C, E, K, and B complex.
Wheatgrass is known to help with the following;
Eliminate Toxins
High levels of enzymes for digestion
Can boost metabolism, and lower cholesterol
Shown to lower blood pressure and improve cognitive function.
---
In Conclusion…
So here you have it 16 Powerful Detox Food Ideas for Losing Weight in 2021. Consider each of these ideas as a part of your diet. If you have a juicer maybe try a juice with Spinach, Lemon, Lime and Wheatgrass or how about curry with Garlic, Onions, Cayenne Peppers, Ginger and Turmeric?
These are of course not the only healthy detox foods that you can add to your diets but why not get creative and see if these ideas can help you. Whether you are looking to lose weight or just become more healthy do your research about each of my 16 suggestions and see if they can help you.
---
Your Feedback
Before I go. I hope you have enjoyed reading. If so if you could please help us by liking our page on Facebook, sharing this post with your friends and contacts, and finally by subscribing to our email list for future posts plus our exclusive email series.
Also, if you would like to leave your feedback, or have any questions this is like always most welcome and I will try my best to get back to you as soon as I can.
Many thanks;
Yours Sincerely
Alex Chivers