The Red Tea Detox for Weight Loss is a diet program based on a recipe guide by author Liz Swann Miller.  If you are wondering about what this product is I will try my best to explain.
Red Tea is a type of African Bush Tea popularly known as Rooibos.  The Red Tea Detox is a digital weight loss guide and recipe ebook based around this plant.
This book released in 2017 claims to be able to help with detoxing and cleansing to help the body clear out rogue toxins that are responsible for things such as hormonal imbalances and inflammation.
In theory, it is this which causes metabolic issues that prevent weight loss.  I will explain this later on in this article but in short Antioxidants and Antiinflammatories within Red Tea are supposed to be what helps here.
Other types of tea such as green tea and pu'er tea apparently work similarly so let's take a look at this.
What Is the Red Tea Detox for Weight Loss
---
| | |
| --- | --- |
| Product Name:  | Liz Swann Millers African Red Tea Detox |
| Author: | Liz Swann Miller |
| Price: | $7 |
| Quick Summary:  | From Best Selling Health and Fitness author Liz Swann Miller, the same author of the Red Smoothie Detox.  The  Red Tea Detox is a digital weight loss guide that claims to be able to help anyone that uses it lose weight in just a matter of weeks by drinking and preparing meals using Red Tea! |
| Notes: | Based on over 500 medical studies and three years' worth of research.  This comprehensive guide is split up into 3 sections; 1.)  Diet  2.) Exercise  3.) Willpower, Motivation, and Mindset. |
| Website: | https://www.the-red-tea-detox.com/ |
About Liz Swann Miller Red Tea Detox?
---
Just to summarize quickly.  The Red Tea Detox is a digital recipe guide released by Liz Swann Miller in 2017.  This is a 14-day meal plan which is based on the idea of using Red Tea as an ingredient. 
I have found some people say this is a scam but I think there likely are many health benefits of red tea. Many plants have quite incredible healing properties and this to me is something I can believe.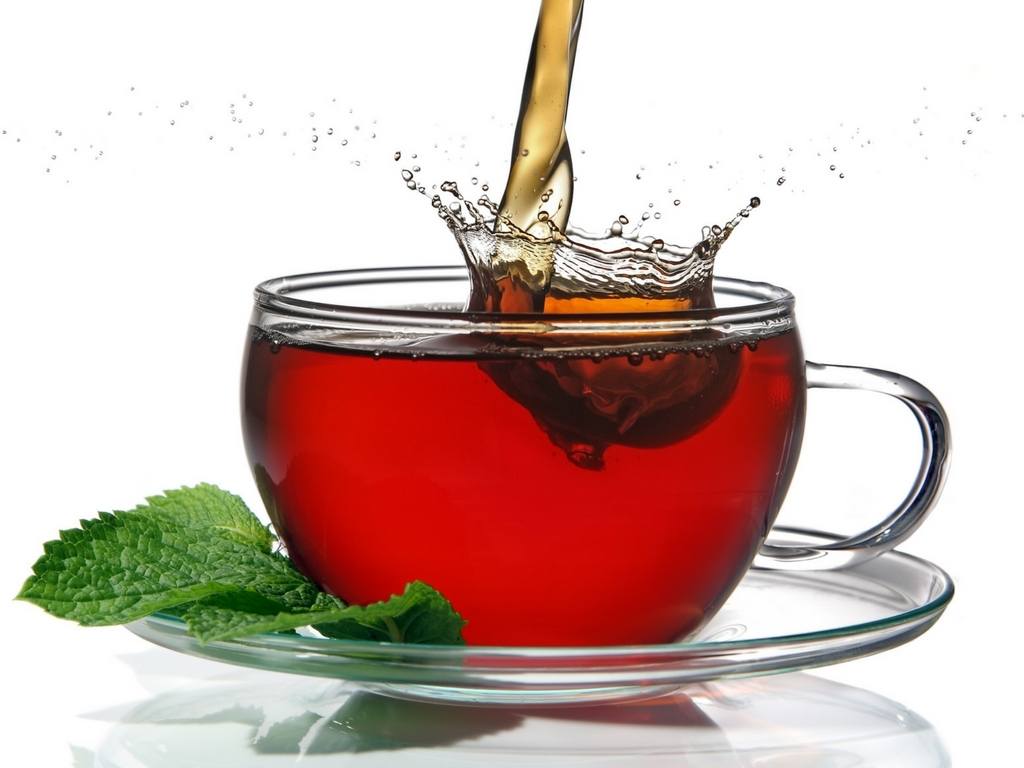 One guy who wrote a review that I read says – no lie! – "I am from Africa and people from Africa don't drink Red Tea".
I think maybe they are from another part of Africa because I know that in South Africa, at least, Rooibos is a very popular type of beverage.  Many people in this part of the world have drunk Red Tea for centuries.
However, whether this tea can really help lose weight. This is the main question here. If you do your research you will find that there are several different varieties of tea – green tea, black tea, white tea, yellow tea, purple tea, oolong tea, Pu'er tea, and quite a few others. There are many weight loss claims and there does seem to be some foundation here. I think this is at least worth a try…
Who is Liz Swann Miller?
---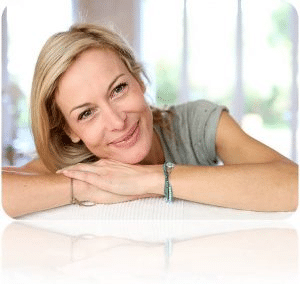 According to some sources online, the author of The Red Tea Detox Liz Swann Miller is a six-time best-selling author and nutrition guru.  Liz has practiced naturopathy for 15+ years and has helped over 200,000 people lose weight.
I can not substantiate this if I'm being honest but I have looked up her books on Amazon and read the reviews.  Lot's of positives but another thing I read was she may be a fictional character, created to sell products under this name. 
Apparently, the photos of her are fake – not sure how true this is but I think she is a real person.
Although, it is suspect I think as she doesn't have any genuine social media profile or youtube channel. You would think she would have to help her sell more books but maybe this isn't really her thing – I don't know. I will let you judge for yourself. 
But let's take a look at the actual product and its main ingredient.
Red Tea: A Blend To Cleanse Your Body
---
Who would have ever thought it?  A unique blend of African Red Tea, which will help you detox your body and reduce the extra weight you want to lose.  All without going through the unpleasant chores of strict dieting regimes, and grueling exercises.
Drinking Red Tea is said to help curb your appetite and energize your body, leaving you feeling content and full afterward.  Thus giving you a way for your body to work on its own natural ability to burn fat off by itself.
Apparently, no matter what gender you are, your age, or your current state of health everyone can benefit from drinking red tea, and the recipes included in the Red Tea Detox. 
The biggest claims of customers, who have used Red Tea are they have shed their extra pounds with the help of this special blend. Some have claimed to have lost as much as 41 pounds within just a few months!
The Red Tea Detox Program is built from more than 5 years of research spanning more than 500 medical studies, hundreds of diet systems and books, and almost three years of real-world testing.
*Note: I think this is really just something to try. It may work it may not. You can get the book for $7 at the moment. It used to be more but this was when it was first released.
I have all the bonuses from this still if anyone wants them all I ask is you subscribe to my email list.
Contact me at chivs86@dynamicideas4life.com if you'd like to find out more.
What Is Red Tea Good For?
---
Red tea, also known as rooibos tea, is a popular herbal tea that offers several potential health benefits. For anyone looking to try Red Tea for the first time here are just a few things to know;
#1 – Red Tea Has Antioxidant Properties:
---
Red tea is rich in antioxidants, such as aspalathin and quercetin, which can help protect the body against damage caused by free radicals. Antioxidants are known to reduce oxidative stress and may contribute to overall health and well-being.
#2 – Red Tea is Good For Heart Health:
---
Studies suggest that red tea may have a positive impact on heart health. It has been found to help reduce blood pressure, improve cholesterol levels by increasing "good" HDL cholesterol and decreasing "bad" LDL cholesterol, and improve blood circulation.
#3 – Anti-Inflammatory Effects
---
Red Tea contains anti-inflammatory compounds that can help reduce inflammation in the body. Chronic inflammation is associated with various health conditions, including cardiovascular disease, arthritis, and certain types of cancer. By reducing inflammation, red tea may contribute to better overall health.
#4 – Good For Digestive Health:
---
Red Tea is often consumed to alleviate digestive problems such as stomach cramps, constipation, and indigestion. It has soothing properties that can help calm an upset stomach and promote healthy digestion.
#5 – Red Tea Is Good For Skin Health:
---
Due to its antioxidant content, red tea may help improve skin health. It can protect the skin against oxidative damage, reduce signs of aging, and promote a more youthful appearance.
Some skincare products also include red tea extracts for these potential benefits.
Counter-intuitive Methods To Lose Weight
---
This red tea blend comes with five counter-intuitive methods of weight loss you can follow, which offer different approaches than the traditional weight loss methods.
| | |
| --- | --- |
| #1: Eat More, Weigh Less: | Rather than depriving your body of essential nutrients, try eating superfoods that increase your metabolism while you detox your body. |
| #2: Reduce Stress, Lose Fat: | Chronic stress can disturb the release of hormones and enzymes that can burn body fat. Red Tea can soothe your nerves, de-stress you and stimulate the enzyme and hormone activity to burn more time in less time. |
| #3: Eliminate Toxins, Drop Pounds: | Toxins found in most common processed foods can also interfere with the fat-burning hormone's activity. Eliminate these toxins with our detoxing red tea to bring balance to your body again. |
| #4: Rebalance Hormones, Release Stored Fat: | Red tea boosts noradrenaline production. Noradrenaline is a stimulant hormone that signals for burning abdominal fat. Research has shown that it could lead to shrinking fat cells. When noradrenaline production is higher, the body loses weight faster. |
| #5: Exercise Less, Lose More Weight: | Exercising harder till exhaustion is not the best way to shed pounds. Instead, you have to find the exact exercise intensity level at which the full fat-burning power of your body is unleashed and your body draws on its fat stores. |
The Metabolism Enhancing Effects Of The Red Tea
---
# 1: The Fat Shrinker:
Red tea contains Aspalathin, a unique bioflavonoid that reduces stress hormones that contribute to hunger and the storage of fat. It also inhibits the production of new fat cells while its powerful antioxidants protect the liver against damage, aid in reducing cholesterol, and help regulate your blood sugar levels.
# 2: The Fat Storage Stopper:
Red tea decreases calorie intake, blocks the digestion of fat in the diet, and increases feelings of fullness. Another benefit is its ability to enhance glucose and fat metabolism. Something that may help maintain healthy blood sugar levels.

# 3: The Fat Unlocker.
Red tea increases blood flow, stimulates adrenaline secretion, and boosts your metabolic fat-burning rate while helping to improve insulin sensitivity and potentially lower cholesterol levels.

# 4: The Fat Cleanser.
Red tea is a diuretic, which improves urine flow without altering the excretion of sodium & potassium or causing dehydration. It also promotes the functioning of the kidneys and liver and increases the secretion of digestive enzymes in the digestive tract, aiding better digestion.
How Red Tea Detox Will Help You Checklist
---
❏ Lose weight faster with less effort.
❏ Promote healthy sleeping cycles.
❏ Increase sustained energy that enables you to stay active all day long.
❏ Protect you from neurodegenerative brain diseases like Alzheimer's and Dementia.
❏ Less risk of heart disease, diabetes, or stroke.
❏ Maintain a healthy appetite.
❏ Increase sexual prowess and stamina.
❏ Reverse the harm from toxic chemicals in food.
---
Why You Should Buy Red Tea Detox?
---
Quite rightly so this is not the only product available on the market to help people lose weight.  Quite a fair few I have reviewed here on this website.  Each with its own different claims and all are very interesting. The Red Tea Detox is no different. Different customer reviews say different things but here is my take.
I first tried Red Tea a few years back now and have drunk it ever since. Not as a weight loss solution but just because I like the taste. It is kind of sweet but not really sweet and it goes down well with a heavy meal.
So I think this is one reason you could try this product out. The book and its bonuses are only $7 you will have to buy your own red tea and other ingredients but it isn't a bad thing to have in your cupboard. Even if this doesn't all go to plan maybe you will actually like Red Tea like me.
Note: I also sell on eBay my own Chinese Pu'er Tea. This is another type of tea with reported abilities to aid in weight loss and other medical problems. See my Link (Here) ~ Price and Quantity/Weight (g) is Negotiable.
Back to the Red Tea though.  You should buy it because obviously, this might actually help you lose weight but about the product;  You will receive not only all the means you need to put this detox plan into action but also;
A Complete 14-Day Meal Plan that includes recipes for delicious snacks to satisfy your appetite and halt any cravings instantly. The meal plan covers four phases:
-The Red Tea Detox Phase 1: Days 1 – 5; The Red Tea Detox
-Phase 2: Day 6; The Red Tea Detox
-Phase 3: Days 7 and 8; The Red Tea Detox
-Phase 4: Calorie Restriction Based on BMR.

The Red Tea Detox Workout: An exercise program that claims to almost double your fat-burning results.

The Red Tea Detox Motivation Plan: Dispels the common myths about willpower and makes sure you stay motivated to lose maximum weight."
Plus other bonuses including –
100 Green Smoothie Recipes,
Effortless Weight Loss Hypnosis,
The Ultimate Super Food Guide For Super Health,
5 Detox Foods For Fabulous Celebrations
I will leave the rest up to you but if you would like an idea of what to expect…
Final Thoughts:
---
In conclusion – What is the Red Tea Detox?  My thoughts are personally that I know that Pu'er tea and other types of Tea have many surprising health benefits.   However, I think drinking Red Tea is a good alternative as it does not include Caffeine and is very low in Tannins. 
As for this actual product, I will say the same as I say about most of my other products.  If you are looking for a solution for something – losing weight, sleep problems, migraines, etc. whatever it is then the best thing you can do is decide to take some kind of action. Whatever it is this is the first important step. 
The Red Tea Detox for losing weight is one idea you can try of many, and I think it is quite reasonably priced myself at only $7 with all of its bonuses. I have not personally tried this but I think for this price it is worth it.
So maybe give this a try or if you would prefer to try something else check out some of our other articles here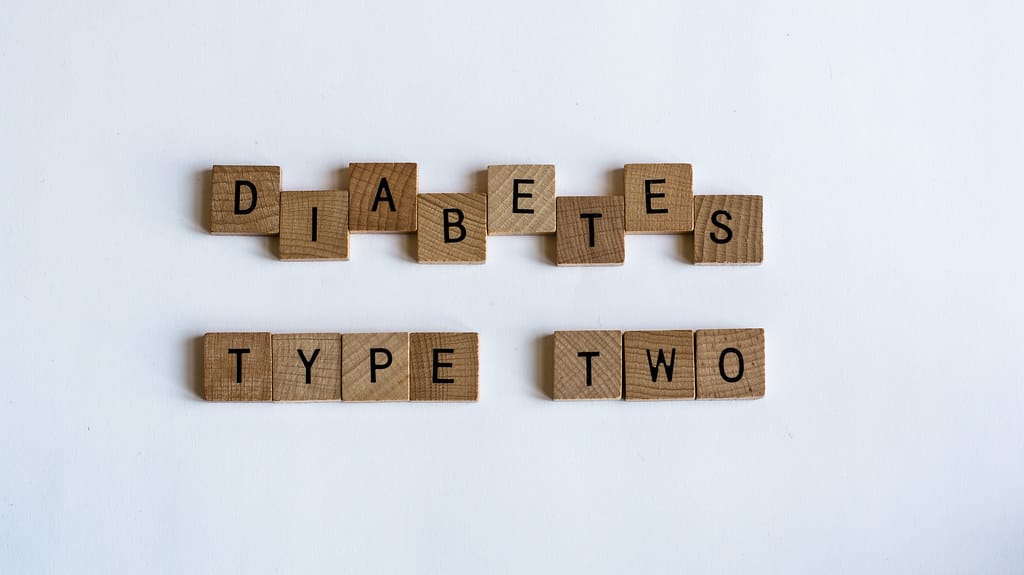 Discovering the "Best Diet for Reversing Type 2 Diabetes" may initially appear unrealistic, given th…
Read More
Anxiety and Depression best ways to lower blood sugar BiOptimizers blood pressure supplements blood sugar support supplements Digestive Enzymes Supplement digital products Dr Sam Robbins Exercise Gut Health Healthy Living heart health HFL how to lower blood sugar levels How To Lower Cholesterol insulin resistance joint health supplement Keto keto dieting Keto Diet Weight Loss leaky gut supplements leptin resistance list Magnesium deficiency Matt Gallant mental health multivitamins Nootropics nutrient supplements Probiotics Probiotic Supplements proteolytic enzymes reverse type 2 diabetes stress and anxiety stress relief Tinnitus vitabalance vitapost Wade Lightheart weight loss articles weight loss diet plans weight loss product reviews weight loss supplements weight loss supplements that work weight loss tea
About Author