MassZymes Review – Proteolytic Enzymes Supplement
Hi Guys, Today I will be sharing the first in a series of new posts about the BiOptimizers line of products. This one will be my MassZymes Review. These are all very good products, in my opinion, all with there very own kind of target market.
MassZymes is aimed at bodybuilders and is designed to build muscles more effectively. I shall not try to give too much away so early on in this article but read on and you shall see what I mean.
---
BiOptimizers MassZymes Review 2020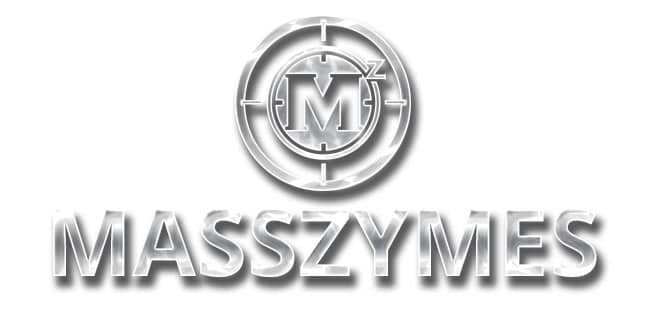 Product Name: BiOptimizers MassZymes
Creator: Wade T. Lightheart
Price: $69 (1 Bottle), $177 (3 Bottles), $297 (5 Bottles)
Rating: 4.5/5 Stars
Quick Summary: MassZymes are a type of Proteolytic Enzymes Formula designed for high-performance athletes. Designed especially for those looking to add more muscle to their physique. It works as a protein-digesting enzyme supplement that converts extra protein into muscle-building amino acids.
Website: Bioptimizers.com/MassZymes
---
---
MassZymes are specially designed for those that consume a high protein diet and are recommended to be taken alongside protein shakes and during, and between meals. Its main selling point is it is a full-spectrum enzyme formula that contains more protease than any other products commercially available.
It can be bought in 2 different packages as either 120 or 250 Caps with each cap containing a Protease HUT level of 100'000 per capsule.
---

MassZymes Review – Advanced Enzymes Formula
BiOptimizers MassZymes or Mass Enzymes are a Proteolytic Enzymes Supplement that is fully plant-based and works by adding protein digestion enzymes to your body that can improve both protein digestion and amino absorption. The result! critical growth-enhancing amino acids that increase muscle growth.
These taken alongside your usual shakes, supplements, and meals, this product claims can extract as much as 66% MORE key muscle-building amino acids from every bite of protein that is consumed.
Furthermore, it says is that taking Masszymes can turn 1 gram of protein into 3 grams of protein!
That it can increase amino absorption by 66%, but what it then says is that this is not strictly true. Seriously it says this, that because a regular person will only absorb a small amount of protein from whatever they eat, this statement is not factually correct. Although what it can do apparently is kind of along these lines. How this compares is it still can increase amino acid absorption significantly because of MassZyme's special blend of ingredients.
By up to 200% extra protein can be turned into amino acids and as a result, the regular person can absorb over 50% more than you usually would. Essentially meaning that your protein intake, if this product is taken, will increase by at least half.
Read More: How MassZymes can increase Amino Absorption by 66%
---
MassZymes Review – Ingredients – 100% Plant-Based.
Masszymes digestive enzyme formula contains 13 different Enzyme blends plus a further 4 endo and exo-peptidases.
Of the 13 different enzyme blends is one that is a very special ingredient not included in previous incarnations of this product. This extract is known as AstraZyme.
See more below;

As for the other ingredients. These include Protease 3.0, Protease 4.5, Protease 6.0 and Peptidase. As well as Amylase, Bromelain, Glucoamylase, Lactase, Lipase and, Invertase among others. See label below;
Other Health Benefits of MassZymes
Increased absorption of key amino acids – Including a.) arginine, by up to 66.7% (key for blood flow, "pump" and testosterone)… b.) citrulline (critical for fat-burning) by 45%… and c.) tryptophan (essential for sleep, GH and recovery) by 52.5%
Absorb more of certain vitamins – eg. folate, intake can be increased by as much as 50%
Benefit from extra-protection of your joints – Increase glucosamine absorption by 42%
Speed up muscle recovery – increase glucose absorption – by sometimes as much as 55%
Repair damage to your intestinal wall – This is where most absorption problems occur. By doing so this can lift overall energy levels by up to 18%
---
Non-Exercise Related Benefits of MassZymes

Pre-Workout Energy: Increases metabolism. Makes more Carbohydrates, Fat, and Protein available for energy burning.
Decreases Need for Sleep and Recovery: Reduces the demands of digestive organs to breakdown and process foods.
Strengthens Immune System: Clears away undigested protein from the gut which allows healthy bacteria to thrive.
Sharpens up Clarity and Focus: Improved digestion frees up the body's resources for improved brain function.
---
MassZymes Review s – What Other People Have to Say
Taking MassZymes there are what appear to be a number of credible people that have left reviews.
Paul Chek is the first name to appear on the list. He is the author of a book called 'How to Eat, Move and Be Healthy'. If you want to low key ask him for yourself. Don't say I told you but here is his FaceBook page. What he says is this
"BiOptimizer products are genuinely effective for enhanced digestion, metabolism/energy production, gut health and protection, cleansing, and more. I use them every day myself".
Then another apparent happy customer of Masszymes is Mike Westerdal from CriticalBench.com. His review;
"I take MassZymes so that I can consume less protein on a daily basis and ACTUALLY digest and absorb what I'm eating instead of flushing it down the toilet".
He can be contacted by his website, but if you do please don't say I sent you again! Chances are he will be fine with it but (lol) he doesn't look like the sort of person that I would want coming after me because I've told people to contact him. Although he is featured on the MassZymes website so it might be OK I suppose.
As for the rest of the Masszymes reviews, you can see for yourself on the MassZymes Sales Page ~~>HERE<~~
---
Final Thoughts about MassZymes
As mentioned above this is part of the BiOptimizers range of products. As well as this (my MassZymes review) I will be reviewing their other products over the next week or so also.
In my opinion, I think of the saying "Healthy Gut, Healthy Mind". I've read up a lot lately about gut health but I must admit the concept of using enzymes for protein digestion is fairly new to me.
Just the idea of digestive enzyme formulas I will say it sounds very appealing. I'm not a bodybuilder myself. My thing is computers and writing so you can kind of imagine. However, I am quite interested in the scientific side of things, and especially how natural remedies like these work.
Plus the Bioptimizers line of products appears to me to be the real deal from where I'm standing. Have had to contact them a few times for information now and each time they have got right back to me.
Sure you can ask me any questions but if you really want to hear it from the horse's mouth as it were. You can contact BiOptimizers directly through this link!
---
Your Feedback
Before I go, Just wanted to say I hope you have enjoyed reading this article, and If you have any questions or would like to leave any comments/feedback, or if there is anything else I can help with please leave a comment below. Or alternatively, contact me directly at [email protected]
Please like, share, and subscribe – you can leave me your email in the box in the margin on the right.
Stay Dynamic
Yours Truly
Alex
PS: If anybody is interested in BiOptimizers MassZymes
---
Related Posts:
kApex
HCL Breakthrough
Gluten Guardian
P3-OM
Consticleanse
CogniBiotics