Hello all, First of all, it's good to be back. Today we are going to be taking a look at Megafood's Women's One Day Multivitamin Supplement. This is of course a daily multivitamin product tailored for Women. The company Megafood has been around for quite some time. I hadn't heard of them until recently but they have been in business since 1973… So, there is quite a lot of history here.
It is recommended by dieticians as well, and over the years has featured in various publications including readers digest, Forbes, and The Reality Express Allure.
This is a trusted brand for sure but lets dive in and find out more about it :
This article may contain affiliate links which means I could make a small commission if you purchase anything using one of the links. The price you pay will not be affected. It helps to keep me in coffee when I'm researching and writing these posts. Read my full affiliate disclosure here.

---
What is Women's One Day Multivitamin?
Women's One Daily is a multivitamins supplement. It is taken in tablet form and comes as an easy to swallow size.

MegaFood Women's One Daily contains vitamins C and D, as well as folic acid that your body needs. It has a high 9 mg of iron which the body needs to replenish some of the levels lost during your menstrual cycle. As well as a Nourishing Food and Herb Blend that helps to support energy levels and the nervous system health.  All of these great benefits in a one a day tablet that can be taken at any time during the day.
Who is it for?
This multivitamin has been designed especially for women.  The high iron content is there specifically to help your body to recover after menstruation. Also, because, it is a calcium-free formula that provides a high 9 milligrams of iron. The lack of calcium promotes optimal absorption of iron.
The tablet also provides vitamin C to improve you immune system as well as vitamin D 3 to help your bones.
About Women's One Day Multivitamin
There are 3 different bottle sizes to choose from
30 tablets 1 months supply $22.02
60 tablets 2 months supply $37.62
90 tablets 3 months supply $47.82
The more you buy the more you save.
Comes with a money back guarantee.
Ships to, All U.S. Addresses – Alaska and Hawaii, and PO Boxes included.
Contact Megafood via their website for international deliveries. Live chat available.
---
Megafood Women One Day Vitamin Ingredients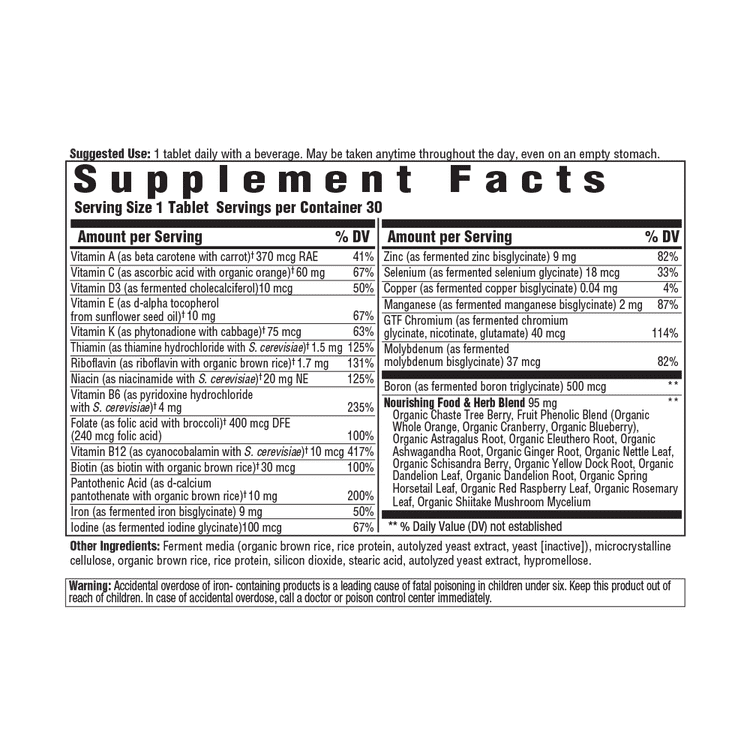 Vitamin A, Vitamin C, Vitamin D 3, Vitamin E, Vitamin K, Vitamin B 6, Folic Acid, Vitamin B 12, Iron, Zinc.
Trace minerals, and a Nourishing Food and Herb Blend for energy and nervous system health.
This MegaFood product is made with real food sourced from their trusted family farm partners. This includes wholesome nutritional yeast and added nutrients. Each vitamin or mineral is paired with an ideal whole food using a unique process to deliver guaranteed potency.
All to deliver the benefit of health-promoting compounds present in the whole food itself.
What are the Benefits of Women's One Day Multivitamin?
Taking multivitamins, helps to improve your mood, reduces stress and Anxiety,
It also improves short term memory loss, increases energy and helps to maintain muscle strength.
On top of this it reduces fatigue and does not cause nausea.
Better still you only need to take one a day only, and can be taken on an empty stomach.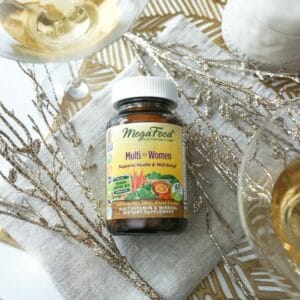 Pros and Cons
Pros
Non GMO
Gluten Free
Vegetarian
Certified Kosher
Soy and Dairy Free
No side effects
Money back guarantee

Cons
A couple of the customer reviews said they had problems with the web site.
Megafood Customer Reviews
Customer 1 "

I always truly appreciate a once-daily multivitamin that is truly a one a day pill, not a serving size of three. These were a great addition to my daily supplement routine without overcrowding my pillbox."

Customer 2 "

This vitamin is of very high quality and is a great formula. Love that it doesn't have the gross "vitamin" taste that some of them have."

Customer 3 "

This is the one vitamin I would recommend to anyone looking for a quality product that not only gives you results in your health but great for the environment as well!!! Love Mega Food!

Customer 4 "

I have such a sensitive stomach that I have to be careful what I take, so I truly enjoy that you can take these vitamins on an empty stomach. I feel as if my body truly is absorbing them better than other vitamins I have tried in the past. Best of all they are so easy to swallow !! "
My Final Thoughts
Multivitamins have many benefits to them as regards your health as detailed above, sometimes we just need a bit of help. The best multivitamins contain Folic acid, iron and calcium as a rule of thumb that is what you should be looking out for in the ingredients.
Mega foods are different from most manufacturers because of the specific organic Farmers produce they use to source their foods from.
Mega foods also use Frustration free packaging which is a form of 100% recyclable packaging. This means it is free of unnecessary packaging such as zip ties, clam shells, or blister packaging. With frustration free packaging, the customer should be able to open the box and have all of the components ordered.
As with any supplements of this kind I would always check the ingredients out before purchasing.
In doing so you will confirm you are not allergic to any of the ingredients.
Also speak to your doctor before taking any kind of new supplement.


YOUR FEEDBACK
I wish to thank you for reading this review and I hope you got some benefit from it.
If you did and you know someone else who would also benefit then please feel free to share it, using the share buttons below
If you have any questions or you would like to leave a comment then you can also do so below. I will always get back to you.
Take great care of yourself because you are worth it.
A healthy body helps you to have a healthy mind.
Stay Dynamic x
Alex B Chivers
---
Note:
Please speak to a doctor before taking supplements of any kind. Every one is different and what works well for one may not necessarily work for another.
I'm not a doctor and this article is for information purposes only. It is not intended to diagnose or treat you in any way.
Disclaimer;

Sources of Information.
1: https://www.today.com/health/it-ok-take-vitamin-supplements-every-day-t1376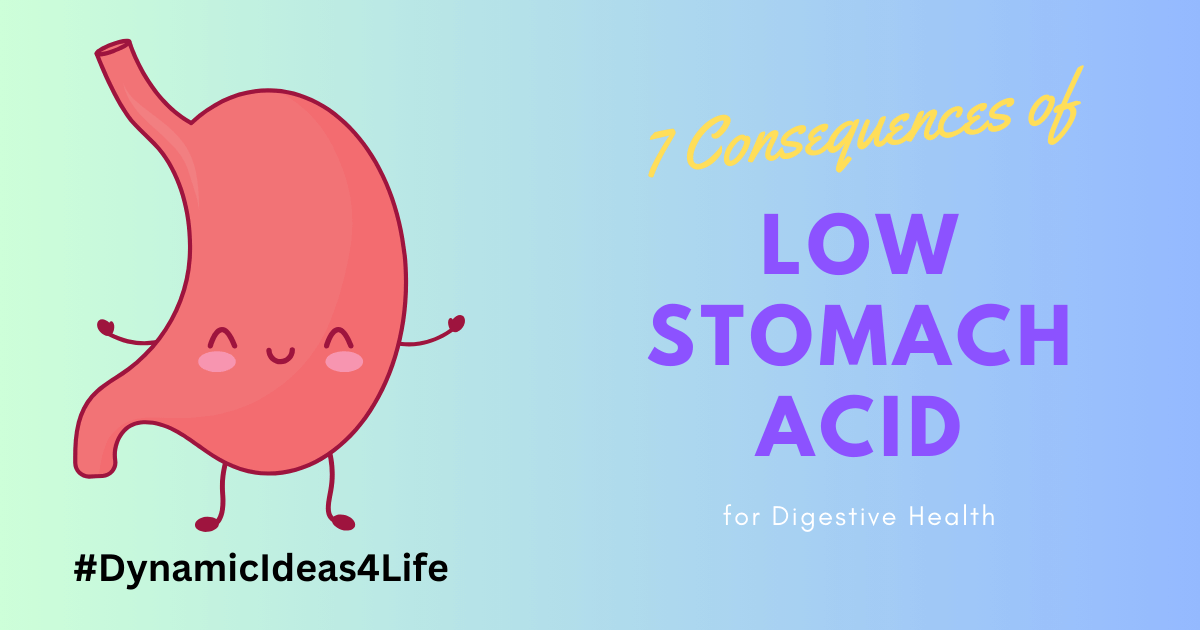 The consequences of untreated low stomach acid are often overlooked in people's understanding of dig…
Read More
Anxiety and Depression best ways to lower blood sugar BiOptimizers blood pressure supplements blood sugar support supplements Digestive Enzymes Supplement digital products Dr Sam Robbins Exercise Gut Health Healthy Living heart health HFL how to lower blood sugar levels How To Lower Cholesterol insulin resistance joint health supplement Keto keto dieting Keto Diet Weight Loss leaky gut supplements leptin resistance list Magnesium deficiency Matt Gallant mental health multivitamins Nootropics nutrient supplements Probiotics Probiotic Supplements proteolytic enzymes reverse type 2 diabetes stress and anxiety stress relief Tinnitus vitabalance vitapost Wade Lightheart weight loss articles weight loss diet plans weight loss product reviews weight loss supplements weight loss supplements that work weight loss tea
About Author