Hello All, today we are going to look at Why is it Important to Stay Healthy! 10 Reasons to Stay Fit for 2021.  This, I am writing about because looking after ourselves is very easy to do.  Yet there are many people out there who just don't do it.
Whether it be because they lack education about it or possibly the motivation needed is not there.  I don't know, and I am not perfect myself but still, I thought this would be a good topic to cover.   One may be that might help me when I have my own slip-ups, but as well one that can help other people like you.
What do you think?  Here is…
---
Why is it Important to Stay Healthy?
10 Reasons to Stay Healthy
1# – Better Mental Health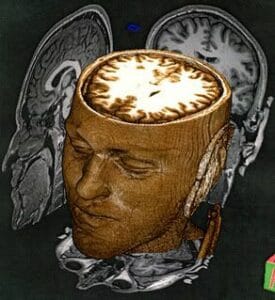 Our mental health can be influenced by many factors. 
Depression is one of the most common mental health issues that people suffer from.
More studies are being conducted these days and they are finding that a nutritious diet (1) is not just good for the body, but is also good for brain health.
Our diet is possibly the most powerful intervention we have.  By helping people to change their diets, they can improve their mental health (2) and decrease the risk of psychiatric disorders.
Exercise can help you to concentrate better and for longer.  Thus enabling you to make better decisions.  Also helping you to chill out and relax easier, which aids with mental health disorders.
---
2# – Tips to Sleeping Better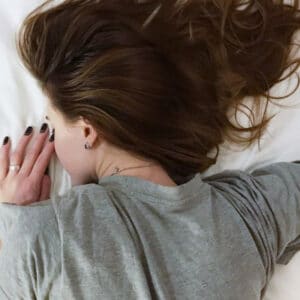 Being physically active requires you to use more energy.  This can help you to feel more tired and ready to sleep more easily at the end of the day.
Research shows that regular exercise can help you to sleep for a longer length of time.  As well as improving the quality of sleep, and helping the body to activate its restorative functions.
What you choose to eat and drink during the day affects how well you sleep at night.  Drinking Chamomile or Passionflower tea can be helpful. 
If you are not a tea drinker then you could have warm milk instead.  Also, eating foods rich in Magnesium and Zinc can help the release of the sleep hormones Melatonin, and Melanin.
Eating Almonds, and other nuts, seeds and legumes can help boost levels of these minerals.  As can Dark Chocolate, Bananas and Broccoli.  You can also try deep sleep dietary formulas if you really need to.  
---
3# – Live Longer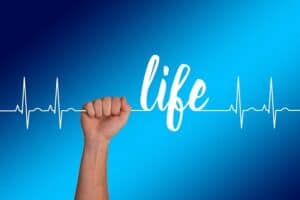 As we go through life we tend to do certain things.  The vast majority of us have children and when they grow up they have kids of their own. 
By staying healthy you are adding years to your life.
This means you will have a better chance of seeing your children as they grow up, finish school, go to college, university, get a job, get married etc.
You will be around when your grandchildren and great-grandchildren come along as well.   
By eating healthy and by taking regular exercise you will still be able to run around with them and play.  This will be very enjoyable for you all. You may even see them get married and have their own children.
People who do not look after their well-being can still live to a ripe old age.  Don't get me wrong but the difference being is the quality of life.  They may be on oxygen permanently, riddled with Arthritis, or worse still bed-bound.
There are no guarantees except taxes and death. Following the advice gives you a much better chance of being around and being able to enjoy it more.
---
4# – Avoid Disease And Illness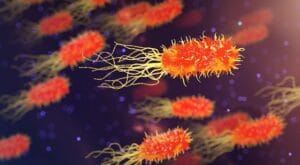 If you follow Medical advice throughout the ages there are certain things that have not changed.   Exercise and eating a healthy diet.
A healthy lifestyle helps you to avoid hypertension (high blood pressure), promote healthy cholesterol levels, reduce the risk of diabetes, and keep your heart in good shape.
Another benefit is your skin will be a lot healthier with less chance of getting pimples or acne.
In my opinion, one of the best reasons to do exercise and practice healthy eating is it can help to reduce free radicals as well as promote the release of toxins associated with disease and infections. Meaning you feel healthier. 
There is nothing worse than feeling unwell on a regular basis.
---
5# – More Energy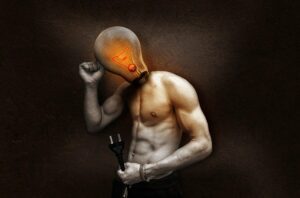 I'm pretty certain that when you are feeling tired, the last thing you want to do Is to exercise!  Even if all you do is go for a quick walk around the block it is better doing this than nothing.  Also, participating in a Zumba class or a gentle yoga class can give you the boost that is needed to keep going throughout the day.
The main reason for this is Exercise stimulates the release of the feel-good endorphins that not only make you feel better but also help boost your energy levels.
Eating more fruits and vegetables as opposed to sugary foods also boosts energy levels.
Another important factor is to keep yourself hydrated, preferably by drinking lots of water.
---
6# – Reduce Stress Levels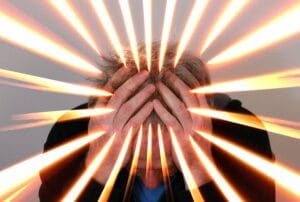 By eating a diet to include complex carbohydrates, such As oats, barley, sweet potato, brown rice, black beans, green peas and fruits, can help you to reduce stress by encouraging the brain to increase serotonin production and stabilizing blood pressure.
Exercise as well as other physical activity's produce endorphins which are chemicals in the brain that act as natural painkillers that help with the ability to sleep, which in turn reduces stress.
If you need something to help with managing Stress Levels Try this (Click HERE!)
---
7# – Lose Weight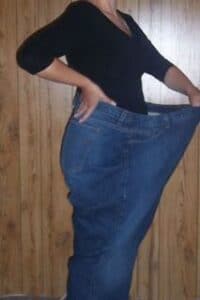 Eating a balanced diet and doing regular exercise helps to keep you at your ideal weight.
Not everyone eats healthy all the time or takes part in regular exercise.  If you don't do these things you can gain weight.  It isn't the only reason people pile on the pounds but it sure can help if you can.  As you get older it is much harder to lose weight as well, but don't let this put you off it totally can be achieved.
If you need extra help visit a GP and another idea is to try a nutrition supplement to boost your body's levels of important vitamins and minerals.  
Check out my post here if you'd like some help.
---
8# – Keep the Medical Bills Down
Living a healthy lifestyle means you are not visiting the Doctors on a regular basis.
Eating a healthy diet and partaking in regular exercise will lead to a much healthier lifestyle, therefore you will not be so susceptible to picking bugs and other common illnesses that are going around.
Studies have shown that Even if you live longer than someone who is clinically obese you will save money, because an obese individual is going to have a lot of health issues, therefore spending more time in the doctors or hospital.
---
9# – Inspire Others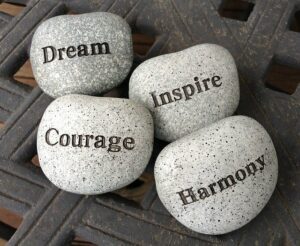 Younger people are often inspired by their grandparents, especially those who are still active physically and mentally.
Grandparents tend to spoil their grandchildren and they have more time than the parents to do fun activities with them.
Children love to hear stories and look at old photos, seeing their Nan or grandfather in different clothing styles and hearing about life at that time is fascinating as well as inspiring.
I loved dancing with my grandparents, being taught by them to waltz, foxtrot, jive, and do the Charleston.
---
10# – Better Sex Life
in a study carried out with 600 men, conducted by researchers at Boston University, it was found that walking for 2 miles per day can significantly reduce the risk of erectile deficiency (ED). Eating a healthy diet can also lead to a better sex drive.
For example, a diet rich in heart-healthy Omega-3's (from fish and leafy green vegetables) and foods rich in L-Arginine, such as cashews, walnuts, root vegetables, garlic, ginseng, soybeans, chickpeas, and seeds can help boost circulation and therefore can improve erectile response.
---
My Final Thoughts
Staying healthy can help you in a myriad of different ways.
We have covered the 10 reasons to stay healthy, they certainly make you think about the way you live your life.
Exercise and diet play such a huge part in the physical and mental health of everyone as well as aiding you to live longer, having a better sex life, helping you to stay at a healthy weight or to lose weight, also giving you more energy, less stress, and improved mental health.
Living where I do pay for medical treatment is not required unless you wish to go private to speed up the process.
Do you need to pay for medical treatment where you live?
I wish to thank you for taking the time out of your busy day to read this article. You can if you wish leave a comment or question below and I will be happy to get back to you.
If, you know anyone else who would benefit from reading this then please feel free to share it.
Take great care of yourself because you are worth it
Alex B. Chivers
Information Sources.
#1 https://www.webmd.com/diet/default.htm
#2 https://www.webmd.com/mental-health/default.htm
About Author