Hi Guys,  So for this post, this will be my Flat Belly Fix Tea Review – Weight Loss Tea Supplement by Purelife Organics.  
Now, if you have visited this website before you may have read my earlier review post – Todd Lamb's Flat Belly Fix Review 2020.  This is about the flat-belly fix diet program.  Which is a digital exercise, recipe guide and diet plan.  If you haven't read this older post, no biggie but anyway I updated this post very recently and I realised something. 
It kept saying about a Flat Belly Fix Tea and I noticed that in this banner image provided by Clickbank that it also showed this dietary supplement that you could get as well,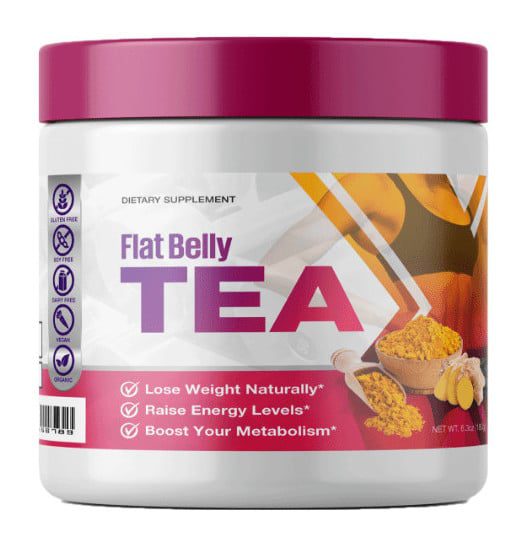 So, it left me curious as to whether this actually came with the Flat Belly Fix diet program or not.  The trouble being was that although I quite liked the idea behind this diet program I really felt that it was not worth it just on its own.  Which led me to contact the company Alpha Nation myself to find out a little bit more. 
And I was quite surprised to get an email back with the website link for this tea, and also for a 2nd product they sell called Sleep Slim Tea.  Anyway, the best thing about it for me as I found out this Tea comes with the Flat belly Fix diet program and all its bonuses.  Yes, It is a matter of spending a bit more money but the thing I think that seems attractive to me is that unlike if you just buy Flat Belly Fix (diet plan and recipe guide) on its own is that with this you can get started right away.
Also, just like the Flat Belly Fix program with this product you have a 60-day money-back guarantee to claim your money back if you find this is not for you.
But the main question I'm guessing you must be wondering…
Does Flat Belly Tea Really Work?
Well, this is something I will be looking into but just to quickly summarise…

---
Flat Belly Fix Tea Review 2021
Name: Flat Belly Tea
Website:  https://theflatbellyfix.com/flat-belly-tea
Price: $49.99 1 Bottle.  Discounts on multi-pack.
Owners: Todd Lamb / Alpha Nation / Purelife Organics
Overall Rank: 77 out of 100
Quick Summary: 
Flat Belly Tea is a dietary supplement specially designed for extra strength metabolism support.  It is manufactured by Purelife Organics and made in the USA. 
---
Flat Belly Fix Tea Review – Weight Loss Tea by Purelife Organics

Table of Contents:
FTC Disclosure: 

For more information about DynamicIdeas4Life.com and our affiliate disclosure click here
---
Flat Belly Fix Tea by Purelife Organics – Product Overview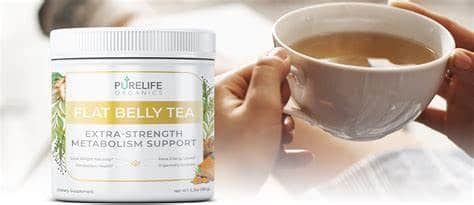 i.)  The Sales Page
Clicking on the website link you first come to the VSL (Video Sales Page).  This video is enough to make people sceptical I think.  It is the story of Todd Lamb and his wife's battle with obesity triggered by a horrible car crash whilst out on Police duty.  This OK fair enough could cause somebody to pile on the pounds – a downward spiral caused by a traumatic event, but the bit the part which made me wonder is how Todd Lamb came up with the idea for this Tea.
Apparently one day at work he accidentally got hit by Pepper spray and had a eureka moment "this could help my wife lose weight".  Now, the science here is sound I think but like 90% of supplements or diet plans with these videos you never know if they're telling the truth or not I find.  Although I have heard a lot more absurd than this one for me I know these are just a sales strategy.
---
ii.)  The Actual Product
From what I already know about the flat-belly fix tea is that this is supposed to be taken following the instructions from the flat belly fix diet program.  It is supposed to work because it contains powdered Cayenne Peppers and the compound Capsaicin, as well as other ingredients to make its consumption more bearable and improve flavour.   
Capsaicin I know has been found in studies to help lose weight but I think that the best idea is to actually try this product for yourself and if it does not see results after 6 weeks then contact the company for your money back.
According to Flatbelly Fix support, these are the instructions for the actual diet plan.
As far as the Flat belly fix program is concerned please be advised that the success of the program lies in the recipe for the tea which is to be consumed in the morning on an empty stomach followed by meal 1 and meal 2 while sticking to a ratio of 70-75% Fat, 20-25% Protein and 5-10% Carbs ratio throughout your day.
---
Flat Belly Fix Tea Review – Pros + Cons ✅❎

The Good & the Bad ??
The Good:?
PRO #1 – Get Flat Belly Fix and other bonus digital products free.
PRO #2 – Discounts available if you buy either 3-pack or 6-pack
PRO #3 – May help you lose weight and improve your health.
PRO #4 – May Improve digestion, boost metabolism and lower inflammation. 
PRO #5 – 10% of every sale of Purelife Organics is donated to an anti-deforestation charity
The Bad:?
CON #1 – Possible fictional elements on the sales page.
CON #2 – Ingredients label does not show Cayenne Pepper or Capsaicin (this may be the black pepper extract)
CON #3 – Price may be a little high for some and results may depend on following the diet plan.
---
Flat Belly Fix Tea Review:  Q & A
i.) Who is Flat Belly Fix Tea For?
Flat Belly Tea by Purelife Organics is made especially for anybody that is looking to lose weight naturally.  Its claim is that it can help anyone who is dedicated enough to follow its instructions and drink their weight loss tea as recommended.
---
ii.)  What's Inside Flat Belly Fix Tea
Inside Flat-Belly Tea you will find the following;
Turmeric Root 4:1 – Many different weight loss benefits.  Read my article about Ginger and Turmeric here.
Ginger Extract – This is found inside nearly every supplement I've reviewed so far.  Great for weight loss
Cinnamon Bark Powder:  Improves taste as well as having many of its own fat-melting properties.
Black Pepper Extract:  Possibly the source of the Capsaicin inside this tea.  This is used as an enzyme blocker to help the other ingredients function properly.
Monk Fruit Improves the flavour and contains zero calories.
Coconut Milk Powder:  High source of MCT oil which primes your body to burn off more fat.
Acacia Fiber (Prebiotic) – Supports healthy digestion. 
Also included;  Vitamin D 4600 IU, Sodium Citrate 46mg, Calcium Gluconate 250mg, Potassium Gluconate 99mg,  and Sunflower Lecithin, Stevia, Liquorice Root, Vanilla Powder.
---
iii.) How Does Flat Belly Tea Work?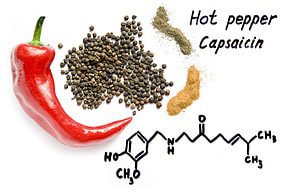 According to Purelife Organics, one of the main chemical processes that occur from drinking flat belly tea is that the capsaicin (found inside the black pepper extract) transforms stubborn white fat cells into healthy fat-burning brown fat cells.
Other ingredients may have their own separate effects but this may be the main one that is highlighted.
---
Flat Belly Fix Tea / Purelife Organics Support

Personally, I found contacting who I needed to for having my own questions answered fairly easy.  I first spoke to Alphanation and then was put in contact with Purelife Organics.  Through a series of emails, my query was resolved in around 24 hours since I first made contact.  
Also, you can also make contact through the Purelife Organics website which has a live chat option.
---
Flat Belly Fix Customer Reviews
Looking through Amazon there is a good mix of happy and unhappy customers.  Out of 55 people, 50% of customers have given 5 stars, 15% have given 1/5 stars.  17% 4/5 stars with an overall rating of 3.75 out of 5 stars.  Also, what I found interesting was that all the unhappy customers were contacted and offered refunds under the satisfaction guarantee.  Even those that left their reviews after the initial 60-Day period. 
There are also reviews on the Purelife Organics website and the Clickbank sales page but I always like to refer to Amazon as it's a more reliable source of reviews.
---
Where to Buy Flat Belly Fix Tea?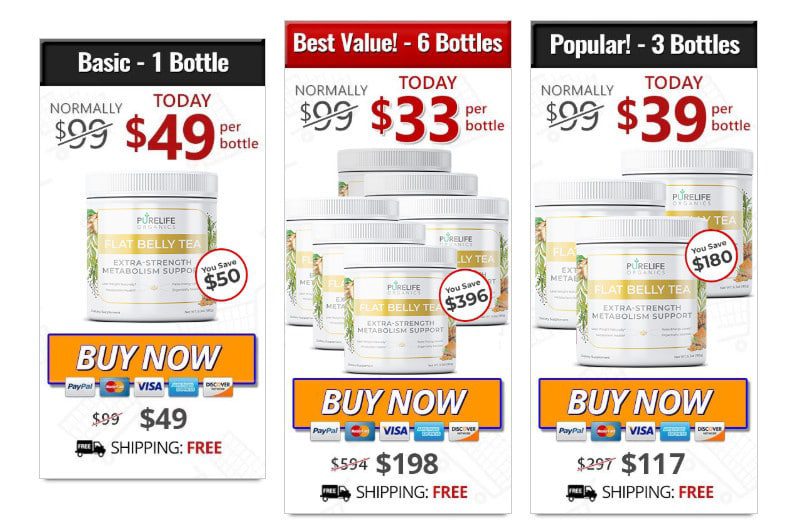 If you are looking to buy Flat Belly Fix Tea I would actually recommend using my affiliate link right here to receive the discounts as pictured above.  You can also buy from the Purelife Organics website and Amazon but there for 1 bottle you will pay either $59.95 or $65 and this is without shipping.
The offer I am sharing above has free shipping to the USA plus also includes free bonuses including the Flat Belly Fix diet program.
But before you decide whether to buy Flat-Belly Tea or not… 
---
My Final Opinion + Bonuses
So, I really liked the idea of Flat Belly Fix using Capsaicin found inside Cayenne Peppers to aid with weight loss. I was quite disappointed to learn that this other Clickbank advertised product did not come with this tea.  However, when I found out you could buy this product here and get the Flat Belly Fix diet plan free I thought this was an amazing deal considering it also includes a 60-Day Satisfaction Guaranteed chance to request for a refund.
As for the bonuses…

These include #1 The 21 Day Flat Belly Fix System (Exercise, diet plan and recipe guide) + The Flat Belly Fix Smoothie Recipes Guide + #3 The 7 Minute Flat Belly Protocol + #4 (I really like this one) exclusive access to the FlatBellyFix Facebook group and 1-month 1-to-1 elite personal training.
---
So just to summarize everything
Flat Belly Tea at a Glance…
Name: Purelife Organics Flat Belly Tea
Website: https://theflatbellyfix.com/flat-belly-tea
Owners: Todd Lamb / Alphanation / Purelife Organics
Price: $49 for 1-bottle, $39 a bottle (3-pack), $33 a bottle (6-pack)
Overall Scam Rank: 0 out of 100
VERDICT: LEGIT
---
In Conclusion
I actually really like the look of this product.  One of the reasons I have written this Flat Belly Fix Tea Review.  The fact the Purelife Organics brand is behind this product as well actually makes me trust this more than some of the other products I reviewed before.  
Saying that I would not say this product is a guaranteed weight loss solution.  It is worth a try for sure and you can always ask for your money back but if your looking to buy this please just keep in mind that this might not work for everybody.
Like in my reviews section above I have read both good and bad reviews so just bear that in mind.
Finally…
Your Feedback is like always most welcome.  Any questions etc. please see the comments section.
Also,  If you could please like us on Facebook, share this post and subscribe to our email list this will as well be most welcome. 
You can find our subscribers form on the right sidebar and also beneath this post.
Many thanks;
Yours Sincerely
Alex
---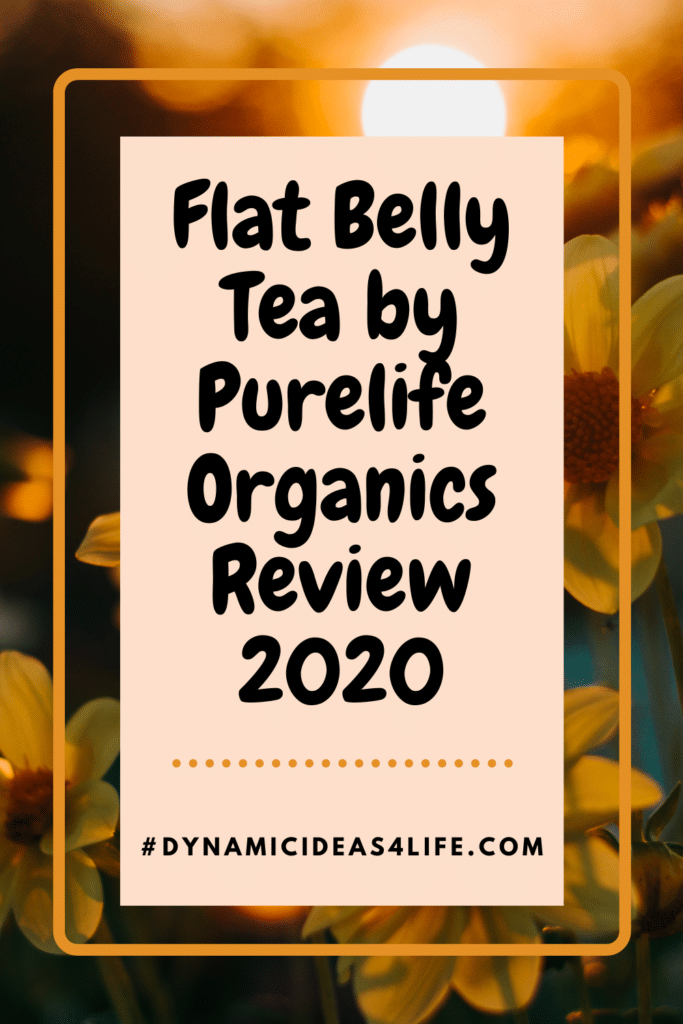 Anxiety and Depression best ways to lower blood sugar BiOptimizers blood pressure supplements blood sugar support supplements Digestive Enzymes Supplement digital products Dr Sam Robbins Exercise Gut Health Healthy Living heart health HFL how to lower blood sugar levels How To Lower Cholesterol insulin resistance joint health supplement Keto keto dieting Keto Diet Weight Loss leaky gut supplements leptin resistance list Magnesium deficiency Matt Gallant mental health multivitamins Nootropics nutrient supplements Probiotics Probiotic Supplements proteolytic enzymes reverse type 2 diabetes stress and anxiety stress relief Tinnitus vitabalance vitapost Wade Lightheart weight loss articles weight loss diet plans weight loss product reviews weight loss supplements weight loss supplements that work weight loss tea
About Author