Are you looking to lead a healthier lifestyle? Perhaps you have reached that finite point where you have realised that this needs to happen. If so then good on you. Taking the necessary steps to a healthy lifestyle will benefit you more than you actually realise.
Eating better, sleeping better, reducing stress and regular exercise are all areas to consider. For a better idea of different areas of improvement to look into to please keep reading for 7 steps that you can begin taking today.
Note: This is a guest post submitted by Andre Oentoro from BreadandBeyond.com.
If you would also like to guest post please keep reading until the end, but until then here are…
---
7 Steps to a Healthy Lifestyle and Why You Should Start Right Away
---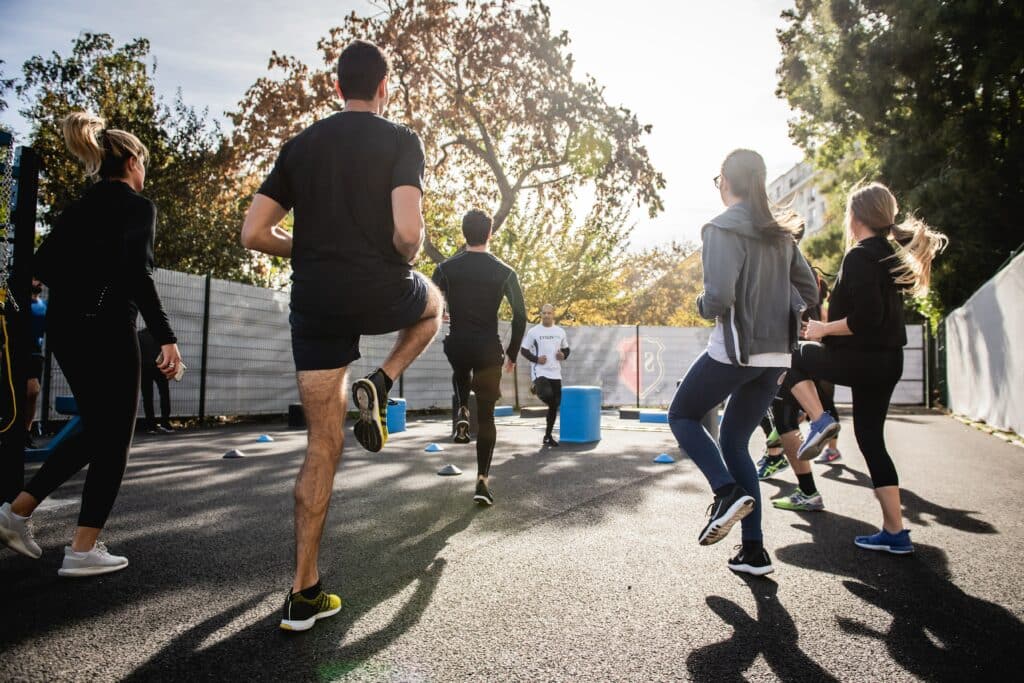 It's not unknown that getting fit is a hell of a ride. Ask anybody that has undergone these steps to a healthy lifestyle and they will no doubt all have something similar to say.
Many distractions can become apparent when trying to get fit.
For example with the number of food content flooding the internet, you would not be wrong in thinking that staying healthy can be a daunting task.
You may not realize that scrolling past social platforms and looking at their food videos is super distracting, especially when you're on a diet! Sometimes it can be excruciating, too, because you can only watch the content through a screen at midnight in your own comfy bed.
However, summer is coming. You don't want to look like a potato at a local beach now that Covid-19 restrictions are almost over.
Remember that it's not impossible to get that summer body by the time the season comes. Getting fit is a process that requires both time and effort, no matter how hard it sounds. The result is definitely worth it!
Rather than binge-watching training videos all the time, you should start exercising right away.
Here are some tips on how you can get started on your fitness journey:
---
1. Set a Goal
---
In addition to your overall fitness goal, set smaller goals along the way. These could be things like running a certain distance or lifting a certain amount of weight every day. Achieving these mini-goals will give you a sense of accomplishment and help keep you on track.
These smaller bitesize goals should help keep you going on your steps to a healthy lifestyle but also setting greater goals is important too.
Setting a goal could be anything from toning up for summer or participating in a marathon. Having an end goal in mind will help to keep you motivated throughout your fitness journey.
---
2. Find a Workout Buddy
---
A workout partner will help push and encourage you during tough workouts. They'll also be there to share in your triumphs! You can join a class or group at your local gym or find a friend who shares your fitness goals.
Make sure that your workout buddy understands what you're aiming for. Having the determination to see your own goals are completed is all good but of course, having somebody else there to see your progress is a great morale booster.
Especially so, they can help remind you when things get hard, about the importance of sticking to your new healthy habits.
---
3. Get Some Quality Workout Gear
---
When considering your steps to a healthy lifestyle Investing in quality workout gear will help in many ways. Not only will this make a big difference in your overall comfort and motivation levels but also this should help justify the time you are about to invest.
Look for clothing that wicks away sweat and is comfortable to move in. Good shoes are also a must as they make your fitness journey more exciting. Make sure to get a pair that is designed for the type of workouts you'll be doing.
---
4. Make a Schedule
---
Working out can easily become something that falls by the wayside if it's not given a specific time slot in your schedule. Set aside some time each day or week for working out, and stick to it! 
Make sure to come up with a workout schedule that fits into your lifestyle. If you know you won't have time for a long workout every day, break it up into shorter sessions or do some exercises at home.
---
5. Try Something New
---
Don't be afraid to switch up your routine from time to time. Trying new things will help to keep you motivated and challenged. For example, if you're starting with cardio exercises for a week, you can try more intense training like HIIT or building muscles. That way, you can experience different exercises that may spark your interest in a fitness journey.
---
6. Reward Yourself
---
After reaching a fitness goal, give yourself a little reward! This could be something like buying yourself a new piece of workout gear or taking a day off from working out. Giving yourself occasional rewards will help to keep you motivated.
However, it's important not to go overboard. Yes, you can reward yourself with a cheat day, but make sure not to get too excited about it that you cross the healthy rule you've set up at the beginning of your journey.
---
7. Stay Positive
---
There will inevitably be some setbacks along the way. Maybe you miss a few workouts or have trouble staying on track with your diet. It's important to stay positive and not get discouraged. Just keep moving forward, and you'll reach your goals in no time.
Being positive can help your health journey because it gives you hope to get what you're pursuing.
---
Wrapping Up
---
A healthy lifestyle doesn't always equal weight loss. But, with a healthy lifestyle, you can lose some weight! Just like any journey, getting fit will require time and effort.
However, it's definitely worth it in the end. These tips will help you to get started on your fitness journey.
So, what are you waiting for? Get out there and start working towards your goals!
Author
Andre Oentoro is the founder of Breadnbeyond, an award-winning explainer video production company. He helps businesses increase conversion rates, close more sales, and get positive ROI from explainer videos (in that order). 
Twitter: @breadnbeyond
Email/Gravatar: andre@breadnbeyond.com 
LinkedIn: Andre Oentoro
Related Posts:
#Healthy Living Ideas
Why is it Important to Stay Healthy -10 Reasons to Stay Fit In 2021
6 Fitness Exercises for Home Workout – No Equipment Necessary!
Would You Like To Guest Post?
---
Are you a writer, and would you like to have your content published on DynamicIdeas4Life.com? If you would like to contribute to this project with healthy living and wellness content please contact me at chivs86@dynamicideas4life.com. As long as your content is a good length, relevant to the healthy living and wellness niche and is plagiarism-free I would definitely be willing to accept your submissions.

Many thanks in advance;
#StayDynamic
Alex B. Chivers
DynamicIdeas4life.com
Contact us at chivs86@dynamicideas4life.com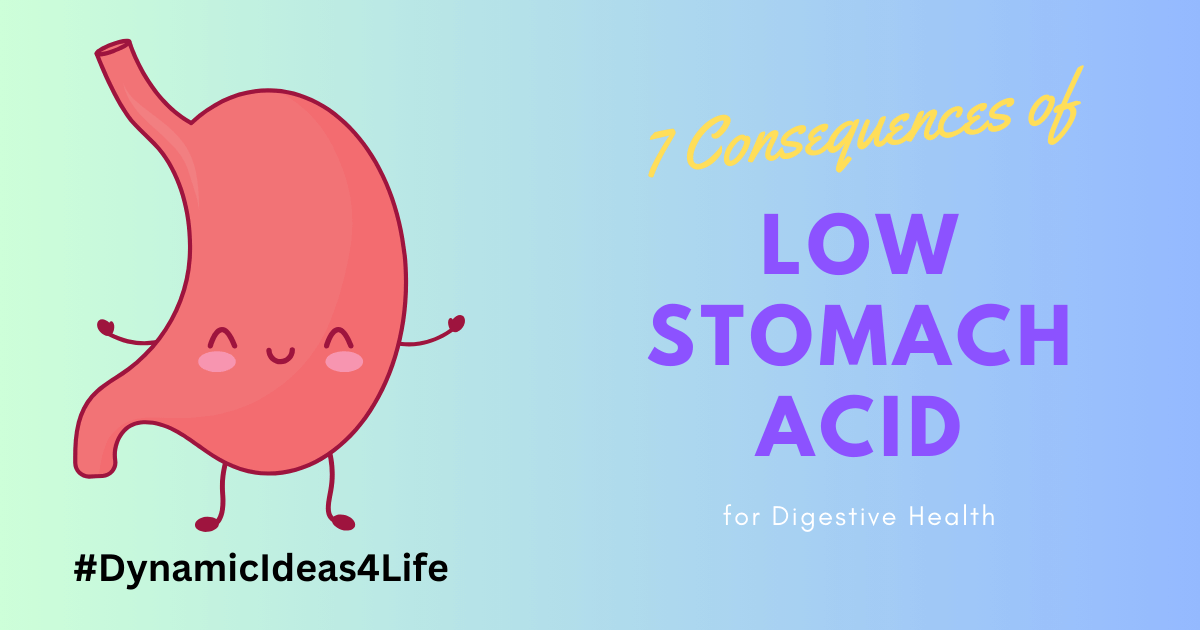 The consequences of untreated low stomach acid are often overlooked in people's understanding of dig…
Read More
Anxiety and Depression best ways to lower blood sugar BiOptimizers blood pressure supplements blood sugar support supplements Digestive Enzymes Supplement digital products Dr Sam Robbins Exercise Gut Health Healthy Living heart health HFL how to lower blood sugar levels How To Lower Cholesterol insulin resistance joint health supplement Keto keto dieting Keto Diet Weight Loss leaky gut supplements leptin resistance list Magnesium deficiency Matt Gallant mental health multivitamins Nootropics nutrient supplements Probiotics Probiotic Supplements proteolytic enzymes reverse type 2 diabetes stress and anxiety stress relief Tinnitus vitabalance vitapost Wade Lightheart weight loss articles weight loss diet plans weight loss product reviews weight loss supplements weight loss supplements that work weight loss tea
About Author