Hi Guys,  Today I am going to review a product called the Divine Locks Complex.  A hair care product sold on Clickbank.  Already there are some big question marks over this product for me.  For this reason, I'm going to be doing a bit of extra research into what you should expect from a supplement like this one.
These might be known as hair growth vitamins or hair health vitamins.  They might be recommended for hair loss and thinning or healthy-looking hair.  You may have seen celebrities promoting these kinds of products.  One I do know that is popular amongst celebrities like Jennifer Aniston and others is a product called Viviscal.
Another one that is popular is Nutrafol.  You already might think that the Divine Locks Complex is the clear loser.  I don't blame you to be fair but for this post, I really want to make a fair assessment.  I know this product isn't as popular as the other two but it isn't as bad as you might think.
Also, I really want to use this post explore the general consensus of these types of products.  Why people might want to take a hair health supplement generally speaking.  I will write a bit about this before my product review…
---
Divine Locks Complex Review 2021 –
Everything You Need to Know!
Introduction
Before we begin to look at the Divine Locks Complex let's take a look at the concept of taking hair health supplements.
So, I decided to write this post for a couple of reasons.  One was because I heard about Divine Locks in an email from one of my lists about different health products (join here if you like).  
The other was because my mum was asking if I've reviewed any hair supplements like Keratin, or Collagen. 
I hadn't at the time but this was the idea behind this review – to help her find something that would suit her needs.  
Although, looking into this subject a bit more closely there are a few things I learned. 
One is that these products will not work for everybody that takes them.  They are no quick fix and can take months to work.  Plus for some people, they may even have negative effects from taking these products.
Another thing is that the general idea is that there are certain vitamins and minerals that are good for your hair, skin and nails, but most specifically for hair health.   Theses Include…
---
Which Vitamins are Good for Hair Health 
The video above has some interesting ideas including; Silica, Copper and Collagen.  I will let this man Dr Berg tell you all about those in his video.  From my own research though I come across a few other vitamins and minerals that may help. 
i.)  Vitamin A – This helps create an oily substance called Sebum.  An oily substance that helps moisturize the scalp.
2.)  Biotin – Vitamin B7 – This is in (I believe) all hair supplements.  It helps build proteins that are important for hair growth. 
3.)  Vitamin C + E – Both help to fight off free radicals that cause us to age faster
4.)  Vitamin D – helps with the growth of new hair follicles
5.)  Iron – Helps to oxygenate the blood cells.  Vital for many things including hair growth. 
6.)  Zinc – helps with hair tissue growth and repair. Helps the oil glands around follicles work properly.
*For a general idea for a good supplement look for these ingredients. 
As Dr Berg says in the video above you need B-Vitamins and Trace Minerals as well as others.  This should give you a good idea when looking at the ingredients labels.
If you should taking these supplements is another good question.
---
Who Should Take These Vitamins / Supplements
Before you take any kind of vitamins, minerals or any kind of supplements here is the thing.  You should know this.  If you are not deficient in any of these vitamins or minerals taking supplements could be a total waste of time.
Our body basically just stores the vitamins and minerals we need and throws away the rest.  For example, if you take Vitamin C and your body already has enough Vitamin C stored away – you will probably just pee the whole lot away down the toilet. 
It's the same with any other vitamins and minerals – our body just takes what it needs.
The best idea is to ask the doctor to check if you have any types of vitamin or mineral deficiencies.  The most common types of deficiencies linked to hair health are apparently Iron and Vitamin D.  The latter is most abundantly absorbed from sunlight.  It is found in food sources such as fish oil and helps with the absorption of minerals such as magnesium and calcium.
Anyway, so if you have dry skin, hair that is going grey, hair loss, hair thinning then see a doctor.  If there is any vitamins or minerals you are deficient in then maybe one of these products might be able to help.  
Show your doctor the ingredients for the supplement to see what they say.  Or another idea is to make up a food chart and try and work out what vitamins and minerals you are already consuming from your diet.
Chances are you already get an abundance of xx so try and check first.
---
What Is the Divine Locks Complex?
Now, let's get to the supplement.  It looks very promising on the face of it I would say.  Except for the fact, it's sold on Clickbank and there are the usual question marks ⁉ 
Although, I actually think this is legit myself, and why I will explain shortly. 
Yes, the same kind of sales pitch as usual, but some good signs for sure.
One of these.  Right off the bat is it does have a very unique mixture of ingredients.  
A blend that includes plant concentrates, vitamins, mineral and nutrients.
Many of which I mentioned above is a must for healthy hair; 
Vitamin C + E,
Vitamin B6,
Biotin,
Zinc,
Copper, and
Silica.
The other 4 ingredients;  Pantothenic Acid (an important B-Vitamin), Calcium, Selenium and Manganese (trace minerals) were definitely alluded to.  Although I'm surprised to see no Iron or Vitamin D.  
Anyhow, this is even before we get to the proprietary blend.  Note:  I will go through this soon.
As for the company Inner Beauty and You –  this is owned by Kayla Rochin.  A Cosmetologist and hair & beauty specialist that has apparently worked with a whole host of celebrities and music producers.
According to the Divine Locks official website, Kayla Rochin has unlocked the Mystery of the Heavenly lock…
… the Divine Locks Complex formula is based on her idea to help reinvigorate the dermal papilla cells.  
Cells that control hair production and the general cycle of hair growth.
Official Website:  TryDivineLocks.com
---
Claims Made by Divine Locks, and Kayla Rochin 
OK, so before I begin writing something has convinced me about the legitimacy of this product.  I spoke to Kayla Rochin!  Quite shocked actually because through all the Clickbank sales copy I thought this woman was near-mythical.  She is 100% a real person.  I reached out and asked if this was her who did the Divine Locks Complex.  She said it was.
Something like "this is my other business page lol but yes this is me". 
So the claims made on this Sales Copy;
For dermal papilla cell development
These cells decrease as we age
Works to fortify hair issues from the roots
Tackles the root cause of hair loss in just a few days
Restores missing nutrients to each strand of hair
Thicker and shinier hair
Optimizes the body's rate at which it creates new hair follicles
Anyone can use it over the age of 18
---
Proof that Divine Locks Works
This isn't so much just Divine Locks but about hair supplements in general.
So, the first thing is it is quite normal for men and women to lose 50-100 hair follicles a day.  Anything more than this should be a cause for concern.  A study by Harvard Medical professionals claims hair loss over the past 30+ years has only become more prevalent.  It is most often down to poor nutrition but it can be lost due to stress and sadly because of cancer.
It says something very much along the same lines in the Divine Locks Complex Sales copy below ⏬ but this information I got from the Daily Express Newspaper.
Researchers from the University of California carried out a study on women aged between 21 to 75 years old.  All women in the study believed that their hair was thinning. 
 Participants were either given a hair health supplement or a placebo.  They were instructed to take twice daily for 180 days.
The scientists measured a 4cm square area of the scalp which they found had an average of 256 hairs. After 90 days those taking the placebo would see a decrease from 256 to 245 hairs.  Whilst those taking the supplements see an increase from 271 to 571 hairs in 90 Days. 
Then after 180 days, this rose on average to 601 hairs per 4cm scalp area. (1)
1.)  https://www.express.co.uk/life-style/health/1309783/best-supplements-hair-loss-viviscal-promote-hair-growth
---
About the Proprietary Blend 
There are 2 sets of ingredients within the Divine Locks Complex.   The first lot I've mentioned already but here is what else can be found inside;
Methylsulfonylmethane (MSM)
This is a compound of Sulphur.  An important mineral that plays a very big part in detoxing our body.  Heavy metals, toxins and free radicals are all soon taken out of the mix once our body interacts with Sulphur.  This also helps to repair oxidative stress which is most certainly detrimental to our cells.  Including our hair. 
Said to improve the appearance of hair by up to 12.5% and increase volume by up to 22.4%

Hydrolyzed Collagen Type 1 and 3
Collagen is a very important amino acid that is essential for both healthy skin, hair and nails.  It's high in both arginine and glycine.  Which are both very important for improving blood flow. 
Hydrolized Keratin
This is in essence a large protein molecule that helps penetrate the hair cuticle.   The result is of substantial benefit to the hairs structural integrity.

L-Methionine
Added as this ingredient has been shown to help prevent premature hair loss.
Gotu Kola:
Helps by allowing helpful nutrients and oxygenated cells to the hair.  It increases the size of dermal papilla cells to help restore a thicker, more beautiful and youthful look.
Citrus Bioflavonoid 50% Complex
Helps boost Vitamin C levels.  Important for many different aspects of health.  Including hair.
Grape Seed Oil
Helps to boost a thicker hairline and boost new hair growth.  Contains powerful Proanthocyanins which also help with hair thickness and growth in general.
Alpha-Lipoic Acid:
Both anti-inflammatory and anti-oxidant.  Can help support the healthy growth of new hair cells and stop hair thinning.
Fo-Ti
Helps multiply new hair follicles, rejuvenates beautiful and strong hair.  Also, supports new hair growth and helps prevent hair loss.
Hyaluronic Acid:
Helps stimulate and proliferate dermal papillae cells.  Which boosts rapid growth and thickness of hair on the scalp.
Bladderwrack, Nori Yaki, Wakame: 
A complex of 3 different types of seaweed.  Added to help restore the eth flow of nutrients to hair cells and support the creation of new dermal papilla cells.
Astaxanthin:
Supports the production of new hair follicles.
---
Divine Locks Pros and Cons ✅❎
Pros ✅
Made with all-natural ingredients designed to help target hair loss and thinning.
Helps to restore hair colour, shine, thickness and beauty
Made in the USA 
Made in FDA + GMP Approved Facility
GMO-Free 
BEST OF ALL 180 DAYS MONEY BACK GUARANTEE
Kayla Rochin is a real person.  I have even spoken to her!
Cons ❎
2 Different sets of ingredients doing the rounds
Doesn't say what the capsules are made from
Not many reviews online outside of the website
---
Recommended Dosage + Safety Information
The Divine Locks Complex supplement is recommended to be taken 2 capsules daily.  These can be with any meals and can be taken 1 each meal.  There are no reported side effects but the usual warnings are advised like with any kind of health supplement.  Do not take it if you are under 18 years of age, pregnant or breastfeeding.

Also, if you have any pre-existing health problems or take any medication speak with your local GP first.
---
My Verdict on Divine Locks
Firstly, I will refer back to the first part of the article.  I would say before taking any kind of supplement ask yourself if you really need it in the first place.  Although, if you are actually dealing with hair loss, thinning or loss of colour this could be down to a nutrient deficiency.  Which if so you may find a product like this might actually help.
Some will say that these supplements are a big con.  I would agree with some such as quite a few others sold on Clickbank but there studies like the one mentioned in the Daily Express Article I shared.  These are definitely in support of some of these supplements actually working.  It is just about choosing the right one's that work.
Divine Locks I trust for 2 different reasons.  One I know Kayla Rochin is a real person (I spoke to her) and the one thing that definitely convinces me there is something about this product is they offer a full six-month money-back guarantee.
You could in theory try this for 5 months and if you see no improvement you can ask for your money back.
To me, that sounds like Kayla Rochin has an awful lot of faith in this product.  After all most Clickbank supplements only offer 60 days and that is from the date of payment.  Not date of delivery.
Visit the Divine Locks website:  TryDivineLocks.com
---
Where to Buy This Product
Divine Locks is only available from the official TryDiviineLocks.com website.
Prices are as follows;
1 Bottle on its own (1-Month Supply) = $49 + Free Shipping 
3 Bottles (3-Month Supply) = $39 a bottle / $117 in total
6 Bottles (6-Month Supply) = $29 a bottle / $174 in total
Official Website:  TryDivineLocks.com
Contact:  Support@divinelockscomplex.com
---
In Conclusion:  
Well, I think if you are looking for a way to restore your hair growth or whatever problem it is there are a few things to consider first.   If you are going to buy a product like this you should really make an informed decision.  For instance, if your body is already quite healthy then any product like this may be a waste of time.
So, take a look at your lifestyle.  The kind of nutrients that you already likely receive from your usual diet, and speak to a doctor.  Find out why you might be losing hair, or whatever it is.  It could be a serious problem, but if not the silver lining could be that your doctor is able to identify a vitamin or mineral deficiency.
This is obviously not good but at least you will be on the right track to finding a solution.
In this article, I've mentioned 3 different products;  Obviously Divine Locks, Nutrafol and Viviscal
Nutrafol seems to be the best quality but it is $90 for one bottle. Viviscal offers both a men's and women's formula.  Both are around the same price as Divine Locks but the return policy is only 2 weeks rather than 6 months… 
I would be happy to try Divine Locks personally.  I think it is a great deal but competition-wise the other 2 have the edge I think as they are more mainstream, and a lot more well known.
Links I will try and add for Viviscal and Nutrafol soon but in the meantime check out the Inner Beauty & You Divine Locks Complex Website to read more by clicking on the button below.
https://dynamicideas4life.com/TryDivineLocks
YOUR FEEDBACK
Finally,  if you have found this information helpful please like, subscribe and share it with others.  This of course would be awesome as this helps to get this content out there and grow this website to a larger audience.
If you have any questions about the products mentioned in this post or would like to share your experience with these products or anything else similar please do let us know in the comments.
Or if you would like to contact me privately about guest posting or anything else you can also email me at alexc@dynamicideas4life.com
Many thanks and hope to see you again 
Stay Safe and Well 
from your friend;
Alex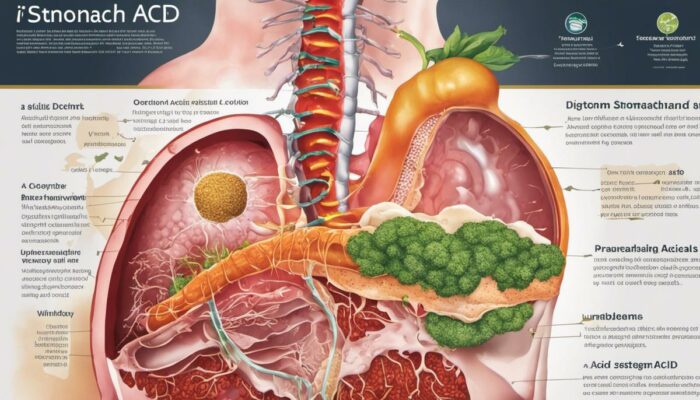 Stomach acid, though often demonized, plays an instrumental role in our overall health, performing c…
Read More
About Author